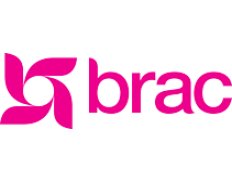 Member
BRAC International (NGO)
Member
Details
Legal residence:
Bangladesh
Funding agencies:
ADB, AfDB, DFAT Australia, GA Canada, DANIDA, FCDO, EBRD, EC, EIB, IADB, KFW, MCC, NDF, NZAID, SIDA, UNDP, USAID, WB, Other, AFD, BADEA, Enabel, CDB, GIZ, Government, ISDB, LuxDev, MFA Finland, NADB, NORAD, OSCE, OAS, UNOPS, USTDA, US DoS, UN, CoE, SDC, IFAD, UNICEF, WHO, UNIDO, UNEP, FAO, ILO, ETF, UNHCR, UNESCO, CIP, FP7, ACTED, EBA, EIOPA, ESMA, Horizon 2020, NHA, CABEI / BCIE, CEDEFOP, ComSec, DBSA, AICS / DGDC, FRONTEX, Alliance, IFES, IRW, JICA, JICS, JSIF, OECD, PIFS, SADC, UEMOA, NPO, AECID, APEC, AU, BOAD, EAC Secretariat, Global Fund, NUFFIC, SPC, UN Women, UNFPA, UNAIDS, CZDA, ECB, BCEAO, CTBTO, EITI, GGGI, IAEA, ICC, ITC, ITU, UNRWA, WFP, WIPO, WMO, Gates Foundation
Sectors:
Advocacy, Agriculture, Civil Society & NGOs, Disaster Reduction , Education, Energy, Environment & NRM, Fisheries & Aquaculture, Food Processing & Safety, Food Security, Fundraising, Gender, Health, Human Rights, Humanitarian Aid & Emergency, Livestock (incl. animal/bird production & health), Micro-finance, Migration, Monitoring & Evaluation, Poverty Reduction, Research, Rural Development, SME & Private Sector, Social Development, Training, Urban Development, Water & Sanitation, Youth
About
BRAC is the largest non-governmental development organisation in the world, in terms of number of employees as of September 2016. Established by Sir Fazle Hasan Abed in 1972 after the independence of Bangladesh, BRAC is present in all 64 districts of Bangladesh as well as 11 other countries in Asia, Africa, and the Americas.
Known formerly as the Bangladesh Rehabilitation Assistance Committee, then as the Bangladesh Rural Advancement Committee, and later as Building Resources Across Communities, BRAC was initiated in 1972.