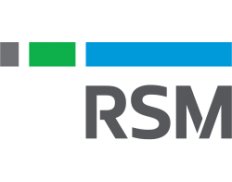 Member
RSM UK Risk Assurance Services LLP
Member
Details
Types:
Consulting Organization, Supplier
Funding agencies:
GA Canada, FCDO, EC, EIB, IADB, SIDA, WB, Other, GIZ, UNICEF, ILO, Global Fund, ECB, UKRI
Sectors:
Anti-Corruption, Audit, Finance & Accounting, Grants & Grant Schemes, Macro-Econ. & Public Finance, Monitoring & Evaluation, Public Administration, Risk Management (incl. insurance)
Nr. of employees:
1001-5000
About
RSM is a leading provider of audit, tax and consulting services to middle market leaders, globally. We empower our clients to move forward with confidence and realise their full potential. With around 3,800 partners and staff in the UK and access to more than 43,000 people in over 120 countries across the RSM network, we can meet our clients' needs wherever in the world they operate.
RSM UK stats and statements
3,500 people
350 partners
35 locations
˃£300m
RSM network stats and statements
The sixth largest network of independent audit, tax and advisory firms in the world
The sixth largest global provider of tax services
The sixth largest global provider of audit and accounting services
128 member and correspondent firms in 120 countries
800 offices worldwide
43,000 people including 3,746 partners
Combined fee income of $5.1bn