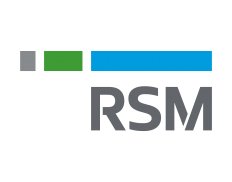 Details
Types:
Consulting Organization
Funding agencies:
WB, Other, Alliance
Sectors:
Audit, Finance & Accounting, Risk Management (incl. insurance)
About
RSM UKRAINE is one of the leading audit firm оn the Ukrainian audit and consulting services market.
We combine the collective knowledge and expertise of our global RSM professional colleagues with the in-depth knowledge and experience of the local economic and financial business environment. RSM UKRAINE is a partner of choice for dynamically developing companies, both local and international, that look for the complete range of quality audit, accounting and consulting services and expert advice.
Our partners have over 20 years of experience in some of the most important business sectors and industries, with public and private enterprises, as well as multinational companies with presence in Ukraine.
We are passionate about working closely with our clients so we can understand their business, their strategies and their aspirations. This deep understanding enables us to anticipate opportunities and identify challenges before they arise.
Our client relationships are based on mutual respect and integrity. By fully understanding our clients' goals and measures of success, we can support and empower them to face the future with confidence.