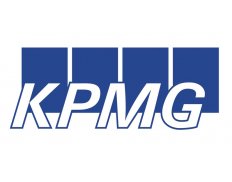 Member
KPMG Advisory Services (India)
Member
General
Partners/Competitors
•

388
General
Partners/Competitors
•
388
Details
Types:
Consulting Organization
Funding agencies:
GEF, ADB, FCDO, EBRD, EC, KFW, UNDP, USAID, WB, GIZ, JICA, JICS, GGGI, UNFCCC
Sectors:
Administration, Advocacy, Agriculture, Audit, Energy, Finance & Accounting, Health, Information & Communication Technology
Other offices:
Tunisia, Sudan, Vietnam, Mauritius, Guatemala, Japan, Ethiopia, Afghanistan, Mauritania, Kuwait, Gabon, Togo, Japan, Slovenia, Rwanda, Peru, Latvia, Chile, Laos, Honduras, Uzbekistan, Bolivia, Chad, Ireland, Zambia, Egypt, Argentina, Gibraltar, Venezuela, Luxembourg, Fiji, Myanmar, New Zealand, Mauritius, North Macedonia, Hungary, Albania, Sweden, Spain, Sierra Leone, Algeria, Sri Lanka, Bosnia and Herzegovina, Switzerland, Norway, Hong Kong, Denmark, Panama, South Korea, Lithuania, Montenegro, Greece, Austria, Czech Republic, Israel, Kazakhstan, Botswana, Bangladesh, Cote d'Ivoire, Mongolia, Indonesia, Finland, Pakistan, Colombia, Nigeria, Barbados, Cyprus, Ukraine, USA, Philippines, Thailand, China, Belgium, Senegal, Netherlands, Canada, Zimbabwe, Singapore, South Africa, Jamaica, Azerbaijan, Mozambique, Georgia, Nicaragua, Bahamas, Ecuador, Uruguay, Kyrgyzstan, Cameroon, Portugal, Mexico, Cambodia, Namibia, Armenia, Costa Rica, Kenya, Jordan, Dem. Rep. Congo, France, Congo, UK, Russia, Turkey, Poland, Tanzania, Dominican Republic, Trinidad and Tobago, Uganda, Serbia, Slovakia, Morocco, Papua New Guinea, Australia, Romania, Lebanon, Belarus, Ghana, Vietnam, Angola, Germany, Brazil, Bulgaria, Moldova, Croatia, Italy
About
KPMG was established in India in September 1993, and has rapidly built a significant competitive presence in the country. The firm operates from its offices in Ahmedabad, Bengaluru, Chandigarh, Chennai, Gurugram, Hyderabad, Kochi, Kolkata, Mumbai, Noida, Pune and Vadodara, and offers its clients a full range of services, including financial and business advisory, tax and regulatory, and risk advisory services.

In India, KPMG has a client base of over 2700 companies. The firm's global approach to service delivery helps provide value-added services to clients. The firm serves leading information technology companies and has a strong presence in the financial services sector in India while serving a number
of market leaders in other industry segments.

Our differentiation is derived from a rapid performance-based, industry-tailored and technology-enabled business advisory services delivered by some of the leading talented professionals in the country. KPMG professionals are grouped by industry focus and our clients are able to deal with industry professionals who speak their language. Our internal information technology and knowledge management systems enable the delivery of informed and timely business advice to clients.