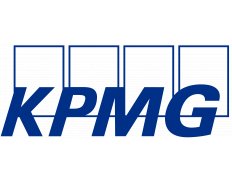 Member
Details
Legal residence:
Cote d'Ivoire
Types:
Consulting Organization
Funding agencies:
AfDB, DANIDA, EC, WB, UEMOA
Sectors:
Audit, Finance & Accounting, Furniture & Office Supplies, Grants & Grant Schemes, Logistics, Micro-finance, Monitoring & Evaluation, Procurement, Programme & Resource Management
Other offices:
Tunisia, Sudan, Vietnam, Mauritius, Guatemala, Japan, Ethiopia, Afghanistan, Mauritania, Kuwait, Gabon, Togo, Japan, Slovenia, Rwanda, Peru, Latvia, Chile, Laos, Honduras, Uzbekistan, Bolivia, Chad, Ireland, Zambia, Egypt, Argentina, Gibraltar, Venezuela, Luxembourg, Fiji, Myanmar, New Zealand, Mauritius, North Macedonia, Hungary, Albania, Sweden, Spain, Sierra Leone, Algeria, Sri Lanka, Bosnia and Herzegovina, Switzerland, Norway, Hong Kong, Denmark, Panama, South Korea, Lithuania, Montenegro, Greece, Austria, Czech Republic, Israel, Kazakhstan, Botswana, Bangladesh, Mongolia, Indonesia, Finland, Pakistan, Colombia, Nigeria, Barbados, Cyprus, Ukraine, USA, Philippines, Thailand, China, Belgium, Senegal, Netherlands, Canada, Zimbabwe, Singapore, South Africa, Jamaica, Azerbaijan, Mozambique, Georgia, Nicaragua, Bahamas, Ecuador, Uruguay, Kyrgyzstan, Cameroon, Portugal, Mexico, Cambodia, Namibia, Armenia, Costa Rica, Kenya, Jordan, Dem. Rep. Congo, France, Congo, UK, Russia, Turkey, Poland, Tanzania, Dominican Republic, Trinidad and Tobago, Uganda, Serbia, Slovakia, Morocco, Papua New Guinea, Australia, Romania, Lebanon, Belarus, Ghana, Vietnam, Angola, Germany, Brazil, Bulgaria, Moldova, India, Croatia, Italy
About
Founded in 2002, KPMG Cote d'Ivoire (KPMG CI) is the result of the merger between KPMG France and Auditeurs Associés en Afrique, a professional firm representing KPMG.
Established as a regional office to reinforce KPMG's presence and leadership in sub-Saharan French –speaking Africa, Auditeurs Associés en Afrique was one of the first professional services firms in Côte d'Ivoire and in West and Central Africa.
KPMG is a global network of professional firms providing Audit, Tax and Advisory services. We have 207,000 outstanding professionals working together to deliver value in 153 countries and territories. With a worldwide presence, KPMG continues to build on our successes thanks to clear vision, defined values and, above all, our people.
Our industry focus helps KPMG firms' professionals develop a rich understanding of clients' businesses and the insight, skills and resources required to address industry-specific issues and opportunities.
The independent member firms of the KPMG network are affiliated with KPMG International Cooperative ("KPMG International"), a Swiss entity. Each KPMG firm is a legally distinct and separate entity and describes itself as such.