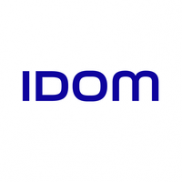 Details
Legal residence:
Saudi Arabia
Types:
Consulting Organization
Sectors:
Architecture, Civil Engineering, Energy, Environment & NRM, Nuclear, Telecommunications, Transport, Water & Sanitation
Nr. of employees:
1001-5000
About
IDOM Consulting, Engineering, Architecture es una de las empresas líderes en el mercado español de los servicios profesionales de Ingeniería, Arquitectura y Consultoría y, en estos momentos, está dando los pasos oportunos para extender ese liderazgo también al ámbito internacional.
A lo largo más de medio siglo, en el que ha atendido a más de 5.000 clientes, participando en 13.000 proyectos en cuatro continentes, IDOM ha sabido preservar su independencia respecto de cualquier grupo económico o de interés.
IDOM dispone de fortalezas diferenciales cuando se acometen proyectos complejos y multidisciplinares, aunque no por ello deja de acometer encargos de pequeña dimensión. Para IDOM, todos los encargos revisten la misma importancia, ya que la razón de ser de la Firma es el Cliente y sus necesidades, con independencia del tamaño que éstas puedan alcanzar.
IDOM Consulting, Engineering, Architecture is one of the leading companies in the Spanish market for professional services in Engineering, Architecture and Consulting and, at present, is taking the necessary steps to extend that leading position into the international arena.
For more than half a century, with more than 5,000 satisfied clients, participation in 13,000 projects on four continents, IDOM has been able to maintain its independence from any economic or vested interests.
IDOM has distinctive strengths for undertaking multidisciplinary and complex projects, though this does not prevent the company from undertaking small projects. For IDOM, all projects are equally important, as the raison d'être of the Company is the Client and his requirements, regardless of the size of these requirements.