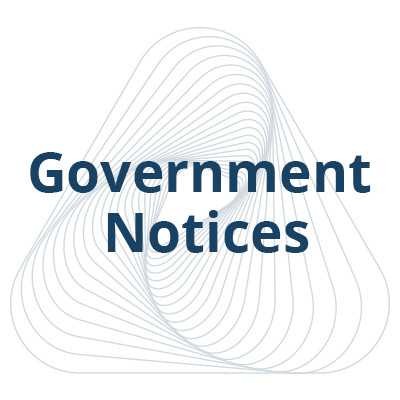 Tender for business export coaching sustainable sector transformation and local project coordination experts in the Tunisian apparel sector
Details
Application Deadline:
05 Sep, 2022
Category:
Consulting services
Sectors:
Trade, Training, SME & Private Sector
Contracting Authority Type:
Government / Public Sector
Date posted:
01 Jul, 2022
Description
CBI is looking for consultants to help the Tunisian apparel sector become a future-proof, sustainable and resilient industry. We are looking for experts that can provide:
Business export coaching and training in the Tunisian apparel sector. This expert will target European markets that focus on sustainability and circularity;
Institutional development support. Support should focus on sustainable sector transformation and use the Market System Development (MSD) approach;
Local project coordination, network management, institutional development support and logistics.

About the project
This project aims to help selected Tunisian small and medium-sized enterprises (SMEs) use sustainable and circular production models and establish themselves in new European markets. The project also aims to create awareness of best practices within the Tunisian apparel industry in European markets.
The Tunisian apparel sector must become more sustainable to meet the European Union (EU) market requirements. Currently, many projects in Tunisia promote the transition to a circular apparel value chain, as this will ensure a more sustainable, competitive and future-proof textile industry. This project contributes to the transition by piloting alternative sustainable and circular business models. The project will also share lessons learnt from the pilots with the sector. Besides this, the project will support the transition to a sustainable sector by creating awareness among stakeholders and encouraging strategy and action plan development.
Role of the consultant
CBI is looking for 3 types of consultants.
Business export coaching expert
The expert's main responsibility is to coach selected SMEs in the Tunisian apparel sector on how to improve their export performance in EU markets that require sustainable and circular products. The expert will focus on sustainable and circular business models.
Coaching will take place during on-site visits as well as online.
The consultant carries out their work under the direct responsibility of the CBI Programme Manager, who is in charge of the overall management, monitoring, budget and results of the project.
The expert will:
Carry out export audits at SME apparel producers in Tunisia that may take part in the project. Develop action plans to make necessary improvements;
Provide selected SMEs with coaching and training on how to make these improvements;
Provide selected SMEs with coaching and training so that they can find and establish business links with European buyers; Support business development by connecting SMEs with local SMEs, European importers and other relevant partners;
Advise on carrying out innovative processes and adding innovative content to the CBI project; Assist the companies taking part in an international trade fair, roadshow or other market entry activity. Advise CBI, CBI project partners and participants on how to prepare for these events;
Promote the project among European buyers and involve them in the project. Share contact details of European buyers and other relevant contacts with CBI and project partners.

Institutional development expert
This expert must have knowledge of the MSD approach.
This expert will improve internal sector cooperation in the Tunisian apparel sector by bringing important stakeholders together at sector events that focus on what the European Green Deal means for the Tunisian apparel sector. The expert will also help service providers develop financially sustainable business models for service delivery to value chain actors.
The expert will:
Monitor and guide the sector and stakeholders' content of the project approach.
Advise CBI on carrying out the project according to MSD and transition principles;
Improve internal sector cooperation in the Tunisian apparel sector by bringing together important stakeholders at sector events. Encourage decision-making on the next steps and follow-up from sector stakeholders. CBI has a digital-first strategy. This means that activities will be carried out online if possible. Still, we expect that 2-3 visits a year may be necessary to build a relationship with the local stakeholders and providers.
Help sector stakeholders design and carry out strategies and interventions to work towards more sustainable production practices and meet the EU Green Deal regulations;
Help the enabling environment (public and private) deliver financial sustainable services to actors in the apparel value chain;
Bring in best practices of MSD from other sector development projects;
Bring experience in building effective multi-stakeholder partnerships. Help stakeholders build partnerships around identified initiatives;
Coach service providers (public and private) on developing sustainable business models for service delivery to actors in the apparel value chain;
Bring in best practices on sustainable service delivery models from other countries and sectors;
Help showcase best practices to the broader sector.

Expert in local project coordination, network management, institutional development support and logistics
The expert for local activities will work closely with the other experts to reach the expected outcomes.
The expert will:
Work closely with other experts on stakeholder mapping, including other donor organisations;
Identify the needs of companies in the sector and possible solutions for these needs;
Contribute inside knowledge of the Tunisian apparel sector, interests, motives, possibilities and limitations of the stakeholders;
Work as a local representative of CBI in the apparel sector. And work as the link between the apparel sector in Tunisia and CBI staff and experts;
Support other experts by providing on-site follow-up coaching to service providers. Follow-up coaching will take place between the online and on-site activities;
Arrange meetings and transportation in Tunisia for international experts and CBI staff;
Help international experts carry out coaching online;
Work closely with the various sector stakeholders. Motivate them and monitor their commitment to the project's interventions;
Help CBI staff, CBI experts and specialised trainers with the logistics of their meetings and training sessions. For example, help with the schedule, venue, catering, equipment, and invitations;
Moderate stakeholder meetings, if necessary.

Download the tender documents
You can download the tender documents via the TenderNed documentation page. Please read the tender documents carefully.
How to apply
You must submit the tender and necessary documents online via the Dutch government's online tendering system, TenderNed.
To submit your tender, you must first register your company at TenderNed.
For companies located outside of the Netherlands, TenderNed has information in English about how to use TenderNed to apply for a tender.
You can submit the tender in English.
We advise you to start the TenderNed registration process as soon as possible.
Apply for the tender: Tender for business export coaching sustainable sector transformation and local project coordination experts in the Tunisian apparel sector
Questions
Please send any questions about the tendering process and content of the tender to CBI via TenderNed. Please note, we will answer all questions collected during the questions period and publish them anonymously via TenderNed.
For technical questions about TenderNed, contact the TenderNed service desk. The service desk is available on weekdays between 8:30 and 17:00 CEST. If you are calling from the Netherlands, dial 0800 836 3376. To call from abroad, dial +31 70 379 88 99. You can also send an email to servicedesk@tenderned.nl.