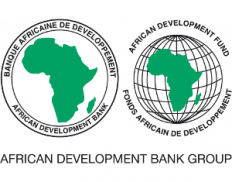 African Development Bank (Senegal)
Details
Other offices:
Somalia, Guinea-Bissau, Comoros, France, Sudan, Zambia, Sierra Leone, Mauritius, Mauritania, Ghana, Gabon, Dem. Rep. Congo, Egypt, Japan, Tunisia, Niger, Madagascar, Mozambique, Malawi, Rwanda, Cameroon, Burkina Faso, Togo, Central African Republic, Angola, Benin, Mali, Morocco, Ethiopia, Nigeria, Chad, Guinea, Kenya, South Sudan, Zimbabwe, Uganda, South Africa, Cote d'Ivoire, Cote d'Ivoire, Algeria, Cote d'Ivoire, Tunisia
Address:
Route de Ngor, Zone 12 Les Almadies BP 50544 - CP 18524 RP Dakar, Sénégal
E-mail(s):
A.AMOUMOUN@afdb.org
Contact person:
Mr Adam AMOUMOUN , Interim Country manager
Sectors:
Agriculture, Civil Engineering, Education, Energy, Environment & NRM, Finance & Accounting, Gender, Health, Human Resources, Information & Communication Technology, Poverty Reduction, Rural Development, SME & Private Sector, Transport, Urban Development, Water & Sanitation
Types:
Financial Institution
Description
The African Development Bank and Senegal have a long history of cooperation, dating back to 1972. Since that time, the Bank has financed 66 national projects in several sectors with a total investment of approximately US $ 1.1 billion or 532 billion CFA francs. Infrastructure projects make up 39.4 per cent of the Bank's investment in Senegal, compared to 21.3 per cent for the social sector and 18.7 per cent for rural projects. In the private sector, the AfDB has financed four operations amounting to US $248 million.
As a member of the Economic Community of West African States (ECOWAS) and the West African Economic and Monetary Union (UEMOA), Senegal has always played an important role in regional integration in West Africa. The Bank has supported the country's steps towards regional integration, one of the pillars of the Bank's Long Term Strategy (2013-2022), and has financed US $204 million in operations in the areas of transportation, energy, higher education and the environment.
With the recent successful new elected President of the Republic, Macky Sall, Senegal is an example of a successful democratic alternation. The country enjoyed political stability since it achieved independence in 1960.
Following new policy orientations made by the Senegalese authorities through the general policy statement made by the Prime Minister on September 10, 2012, and reflected in the National Strategy for Economic and Social Development (2013-2017), the Bank and the Country modified during mid-term review the pillars of the Country Strategy Paper (2010-2015) to make it more inclusive and green. The two pillars are: (i) support for inclusive growth through diversification and economic integration; and (ii) sustainable management of natural resources (including water) and resilience. In line with this the bank is financing in 2013 a project that will promote youth and women employment.
Circumstantial eligible countries
By Tender Sectors and Organization Types
By Grant Sectors and Organization Types