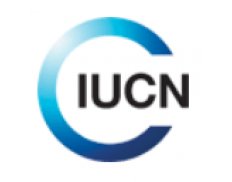 IUCN Regional Office for West Asia (IUCN ROWA - Jordan)
Details
Address:
PO Box 942230, Amman 11194
E-mail(s):
ola.mallah@iucn.org
Contact person:
Ola MALLAH
Phone:
+962 (6) 554-6912/3/4
Sectors:
Environment & NRM
Description
The IUCN Regional Office for West Asia (ROWA) covers the region of West Asia including the countries of Bahrain, Iran, Iraq, Syria, Jordan, Palestine, Kuwait, Lebanon, Oman, Qatar, Saudi Arabia, UAE, and Yemen.
IUCN ROWA's role is to coordinate activities on major issues in the overall region, such as: water, biodiversity, protected areas, and environmental legislation. As though environmental priorities are intimately associated with poverty, equity, climate change, security and conflict, mainstreaming conservation efforts with the development agenda becomes very crucial. Our mandate is to work supportively, and in collaboration with our members and partners, including NGOs and governments, to achieve a new paradigm for sustainable development based on the concept of people centered development.
Circumstantial eligible countries