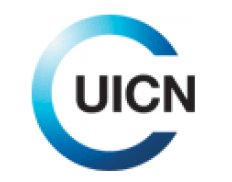 IUCN Regional Office for South America (Ecuador)
General
Country strategy papers
•
0
Details
Address:
Calle Quiteño Libre E15-12 y La Cumbre, Sector Bellavista Casilla Postal 17-17-626 Quito
E-mail(s):
samerica@iucn.org
Contact person:
Martha Coronel - Communications and Development Consultant
Phone:
+593 2 3330684 (Landline)
Awards in:
Anguilla, Antigua and Barbuda, Argentina, Aruba, Bahamas, Barbados, Belize, Bolivia, Brazil, British Virgin Islands, Cayman Islands, Chile, Colombia, Costa Rica, Cuba, Dominica, Commonwealth of, Dominican Republic, Ecuador, El Salvador, French Guiana, Grenada, Guadeloupe, Guatemala, Guyana, Haiti, Honduras, Jamaica, Martinique, Mexico, Montserrat, Nicaragua, Panama, Paraguay, Peru, Puerto Rico, Saint Kitts and Nevis, Saint Lucia, Saint Martin, Saint Vincent and the Grenadines, Suriname, Trinidad and Tobago, Turks and Caicos, Uruguay, US Virgin Islands, Venezuela
Sectors:
Environment & NRM
Nr. of employees:
501-1000
Description
IUCN has offices in more than 45 countries and runs hundreds of projects around the world. We have member organizations in more than 160 countries and a network of 10,000 voluntary scientists and experts spanning the globe. Members within a country or region are often organized into National and Regional Committees to promote cooperation and help coordinate the Union\'s work.
The Global IUCN Secretariat established the South American Regional Office (IUCN-South), in Quito in October 1991 at the invitation of the Government of Ecuador.
In these years, its functions have been designed to strengthen the technical capacity of its membership, expand their sphere of influence in decision-making and exchange information and experiences on conservation issues.
IUCN-South has worked with its organizational members, about 100, and specialists committees, about 1,000, in the implementation of a work program that meets the needs of the region and the global environmental problems.
For the regional office, the combination of the loss of biodiversity inequity shows the urgency for action in the region in a more coordinated and systematic manner.
Circumstantial eligible countries