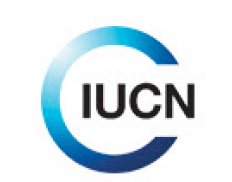 International Union for Conservation of Nature and Natural Resources (Pakistan)
Details
Address:
Country Office, 1, Bath Island Road, Karachi
E-mail(s):
cro.pk@iucn.org
Contact person:
Hussain Altaf, HR Officer
Phone:
+92 81 2840450-2, +92 21 35861540, +92 51 2656989-
Sectors:
Disaster Reduction , Environment & NRM, Livestock (incl. animal/bird production & health), Programme & Resource Management
Description
In 1982, an exploratory mission from the IUCN Headquarters laid the foundation for the IUCN Programme in Pakistan. In 1985, a one person IUCN Country Office was established in Karachi to initiate the implementation of the National Conservation Strategy (NCS). Since then IUCN Pakistan has grown into the largest country programme with the Country Office at Karachi, two programme offices at Islamabad and Quetta and five project field offices at Gwadar, Lasbela, Qila Saifullah, Ziarat and Murree.
IUCN's mission is to influence, encourage and assist societies throughout the world to conserve the integrity and diversity of nature and to ensure that any use of natural resources is equitable and ecologically sustainable. To ensure sustainable development in Pakistan, IUCN Pakistan aims at:
Integration of environment and development;
Facilitation for the creation of a supportive policy and legal framework;
Support to institutional and human resource development for environment; and Increasing popular support for the environment.
IUCN works closely with the government at the national and provincial levels as well as with civil society at large. Following a two-pronged approach, IUCN advocates and technically assists the development of the conservation and sustainable development strategies; and, supports strategy implementation by providing assistance in policy and legislative reforms, capacity development, environmental assessment, awareness and education and selected field projects.
Pakistan's wide variety of ecosystems and habitats range from the Arabian Sea in the south to the second highest peak in the world, K-2, in the north, all hosting a broad diversity of species. Four of these ecosystems are considered some of the most biologically outstanding ecoregions in the world.
The IUCN Pakistan country office was established in 1985 and has been an important contributor to environmental work in the country at both policy and community levels, working toward sustainable development.
At present, our programmes in Pakistan focus on biodiversity conservation, particularly in the country's coastal and forest areas, and addressing ongoing challenges to ecosystems and biodiversity preservation, especially in the face of climate change impacts. Work in the country is delivered with a major thrust toward building strong and lasting partnerships with the public sector on new environmental initiatives
Circumstantial eligible countries