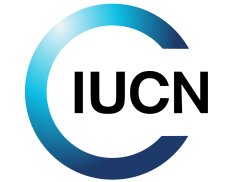 IUCN - International Union for Conservation of Nature (Nepal)
Details
Address:
Kupondole,Lalitpur P.O. Box 3923 Kathmandu Nepal
E-mail(s):
info-np@iucn.org
Contact person:
Yogendra Chitrakar, Chairperson
Sectors:
Energy, Environment & NRM, Pollution & Waste Management (incl. treatment)
Description
The International Union for Conservation of Nature (IUCN) is a membership Unionuniquely composed of both government and civil society organisations. It provides public, private and non-governmental organisations with the knowledge and tools that enable human progress, economic development and nature conservation to take place together.
Created in 1948, IUCN has evolved into the world's largest and most diverse environmental network. It harnesses the experience, resources and reach of its 1,300 Member organisations and the input of some 10,000 experts. IUCN is the global authority on the status of the natural world and the measures needed to safeguard it. Our experts are organised into six commissions dedicated to species survival, environmental law, protected areas, social and economic policy, ecosystem management, and education and communication.
The ability to convene diverse stakeholders and provide the latest science, objective recommendations and on-the-ground expertise drives IUCN's mission of informing and empowering conservation efforts worldwide. We provide a neutral forum in which governments, NGOs, scientists, businesses, local communities, indigenous peoples groups, faith-based organisations and others can work together to forge and implement solutions to environmental challenges.
By facilitating these solutions, IUCN provides governments and institutions at all levels with the impetus to achieve universal goals, including on biodiversity, climate change and sustainable development, which IUCN was instrumental in defining.
Combined, our knowledge base and diverse membership make IUCN an incubator and trusted repository of best practices, conservation tools, and international guidelines and standards. As the only environmental organisation with official United Nations Observer Status, IUCN ensures that nature conservation has a voice at the highest level of international governance.
Circumstantial eligible countries