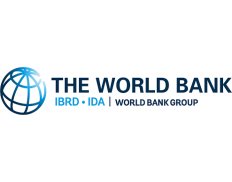 WB - World Bank (Romania)
Details
Other offices:
Solomon Islands, Spain, Iraq, Libya, Tonga, Malaysia, Yemen, Canada, Austria, Sudan, South Sudan, Djibouti, Armenia, Croatia, Kuwait, Afghanistan, Somalia, Italy, Myanmar, USA, Palestine / West Bank & Gaza, Venezuela, Uzbekistan, Uganda, Ukraine, Turkmenistan, Turkey, Tunisia, Togo, Timor-Leste, Thailand, Tajikistan, Slovakia, Singapore, Sierra Leone, Serbia, Saudi Arabia, Rwanda, Russia, Poland, Philippines, Peru, Paraguay, Papua New Guinea, Pakistan, Nigeria, Niger, Nicaragua, Nepal, Mozambique, Morocco, Mongolia, Mexico, Mauritania, Mali, Maldives, Malawi, Madagascar, North Macedonia, Lithuania, Liberia, Lesotho, Lebanon, Latvia, Laos, Kyrgyzstan, Kosovo, Kenya, Kazakhstan, Jamaica, Jordan, India, Haiti, Guyana, Guinea-Bissau, Guatemala, Ghana, Georgia, Gambia, Gabon, Ethiopia, Eritrea, Egypt, Ecuador, Dominican Republic, Cote d'Ivoire, Congo, Colombia, China, Chad, Central African Republic, Cameroon, Cambodia, Burundi, Burkina Faso, Bulgaria, Brazil, Bosnia and Herzegovina, Bolivia, Benin, Belarus, Azerbaijan, Australia, Argentina, Angola, Algeria, Albania, Japan, Switzerland, Germany, South Africa, Vietnam, Montenegro, Dem. Rep. Congo, Zimbabwe, Sri Lanka, Tanzania, Indonesia, France, Moldova, Bangladesh, Belgium, Zambia
Address:
sect.2, Vasile Lascar 31, UTI Business Center, floors 6 and 7, Bucharest
Contact person:
Tatiana Proskuryakova
Sectors:
Industry, Commerce & Services, Macro-Econ. & Public Finance, Poverty Reduction, Risk Management (incl. insurance), Social Development
Nr. of employees:
5001-10000
Types:
Financial Institution
Description
The World Bank Group is a unique global partnership: five institutions working for sustainable solutions that reduce poverty and build shared prosperity in developing countries.
Our Mission
To end extreme poverty:By reducing the share of the global population that lives in extreme poverty to 3 percent by 2030.
To promote shared prosperity:By increasing the incomes of the poorest 40 percent of people in every country.

The World Bank Group is one of the world's largest sources of funding and knowledge for developing countries. Its five institutions share a commitment to reducing poverty, increasing shared prosperity, and promoting sustainable development.
Circumstantial eligible countries
By Tender Sectors and Organization Types
By Grant Sectors and Organization Types