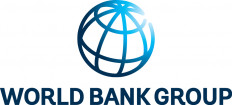 WB - World Bank (Belgium)
Details
Other offices:
Solomon Islands, Spain, Iraq, Libya, Tonga, Malaysia, Yemen, Canada, Austria, Sudan, South Sudan, Djibouti, Armenia, Croatia, Kuwait, Afghanistan, Somalia, Italy, Myanmar, USA, Palestine / West Bank & Gaza, Venezuela, Uzbekistan, Uganda, Ukraine, Turkmenistan, Turkey, Tunisia, Togo, Timor-Leste, Thailand, Tajikistan, Slovakia, Singapore, Sierra Leone, Serbia, Saudi Arabia, Rwanda, Russia, Poland, Philippines, Peru, Paraguay, Papua New Guinea, Pakistan, Nigeria, Niger, Nicaragua, Nepal, Mozambique, Morocco, Mongolia, Mexico, Mauritania, Mali, Maldives, Malawi, Madagascar, North Macedonia, Lithuania, Liberia, Lesotho, Lebanon, Latvia, Laos, Kyrgyzstan, Kosovo, Kenya, Kazakhstan, Jamaica, Jordan, India, Haiti, Guyana, Guinea-Bissau, Guatemala, Ghana, Georgia, Gambia, Gabon, Ethiopia, Eritrea, Egypt, Ecuador, Dominican Republic, Cote d'Ivoire, Congo, Colombia, China, Chad, Central African Republic, Cameroon, Cambodia, Burundi, Burkina Faso, Bulgaria, Brazil, Bosnia and Herzegovina, Bolivia, Benin, Belarus, Azerbaijan, Australia, Argentina, Angola, Algeria, Albania, Japan, Switzerland, Germany, South Africa, Vietnam, Montenegro, Dem. Rep. Congo, Zimbabwe, Sri Lanka, Tanzania, Indonesia, France, Moldova, Bangladesh, Romania, Zambia
Address:
rue Montoyer 10, bte 16 B-1000 Brussels
E-mail(s):
infobrussels@worldbank.org
Contact person:
Ms. Haleh Bridi, Special Representative to the European Union Institutions
Sectors:
Poverty Reduction
Types:
Financial Institution
Description
The World Bank, a member of the World Bank Group, is a vital source of financial and technical assistance to developing countries around the world. Our mission is to fight poverty with passion and professionalism for lasting results and to help people help themselves and their environment by providing resources, sharing knowledge, building capacity and forging partnerships in the public and private sectors. We are not a bank in the common sense; we are made up of two unique development institutions owned by 189 member countries: the International Bank for Reconstruction and Development (IBRD) and the International Development Association (IDA). Each institution plays a different but collaborative role in advancing the vision of inclusive and sustainable globalization. The IBRD aims to reduce poverty in middle-income and creditworthy poorer countries, while IDA focuses on the world's poorest countries.
Circumstantial eligible countries