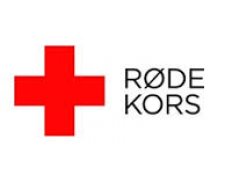 Member
Details
Funding agencies:
EC, WB, FP7, Horizon 2020, NPO
Sectors:
Civil Society & NGOs, Humanitarian Aid & Emergency
Other offices:
South Africa, Sri Lanka, Papua New Guinea, Iceland, Montenegro, Italy, Norway, Kenya, Luxembourg, Australia, Switzerland, Canada, North Macedonia, Russia, Serbia, Russia, Croatia, Belgium, UK, Germany, Albania, Netherlands, Sweden, Austria, France, Spain, Switzerland, Finland, USA
About
The Red Cross. Together we can make a world of difference. The Red Cross is always present. We are the largest humanitarian organisation in the world and for 150 years we have helped alleviate people through wars and disasters, diseases and loneliness. Most countries have signed an agreement which gives the Red Cross Red Crescent Movement a unique position and mandate to provide aid regardless of nationality, race or political views. We currently count 11 million volunteers in 192 countries. We are part of your local community no matter where you live. When disaster strikes, we are there.