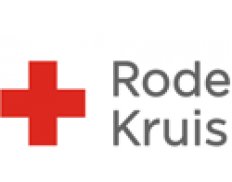 Red Cross Netherlands / Het Nederlandse Rode Kruis
Details
Legal residence:
Netherlands
Funding agencies:
EC, Horizon 2020, Horizon Europe
Sectors:
Civil Society & NGOs, Health, Humanitarian Aid & Emergency
Other offices:
South Africa, Sri Lanka, Papua New Guinea, Iceland, Montenegro, Italy, Norway, Kenya, Luxembourg, Australia, Switzerland, Canada, North Macedonia, Russia, Serbia, Russia, Croatia, Belgium, UK, Denmark, Germany, Albania, Sweden, Austria, France, Spain, Switzerland, Finland, USA
About
HELP TO PEOPLE IN EMERGENCY
That is what the Red Cross stands for. During emergencies, in disasters and conflicts. Close and far away. We are everywhere with the largest volunteer aid network in the world. And because we are with a lot, we can always help.
We believe, from the bottom of our hearts, that you do not let each other down in need. Nobody does not, never does not. That you must be able to count on fellowship unconditionally, always and everywhere. Out of respect for each other, from person to person. That is what drives us in everything we do. We are here to help.
OUR GUIDANCE
We work from seven basic principles: humanity, impartiality, neutrality, independence, voluntariness, unity and generality.
OUR HELP
We help people in need. Has a fire broke out in your block of flats and do you have to be evacuated? We are here for you. Does a dike threaten to break through and need filled sandbags? People of our Ready2help citizen help network are ready. Are you going to a festival or a running event? There is a good chance that you will bump into our emergency services to help you if necessary. Did your child choke on a nut and do not know what to do? A first aid course or our first aid app can offer a solution.
We are also active abroad. If there are unprecedented amounts of rain in Bangladesh, or a hurricane rushes over Vietnam, or a tsunami devastates a part of south-east Asia, we are ready to help our sister organizations in those countries with money, people or goods