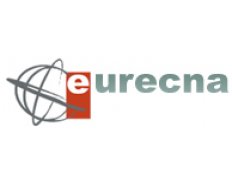 Member
Eurecna Spa
Member
General
Partners/Competitors
•

1065
General
Partners/Competitors
•
1065
Details
Types:
Consulting Organization
Funding agencies:
AfDB, EC, IADB, WB, Other, LuxDev, UfM
Sectors:
Energy, Industry, Commerce & Services, Information & Communication Technology, SME & Private Sector, Trade
About
The mission of Eurecna is to make our practical experience in economic development gained in Veneto, one of the most dynamic and entrepreneurial regions of Europe, available to those emerging countries which see the development of an healthy private sector as the key to their sustainable and equitable growth. We are a direct expression of the private sector, thus … the ethos of Eurecna is to pursue high standards of efficiency, effectiveness and quality of service. In each TA project, we strive at being as business-like as the best business and put stress on the entrepreneurial culture and ethos which always needs to be instilled into the staff of the beneficiary organisations and firms in order to achieve a dynamic and positive attitude to change.