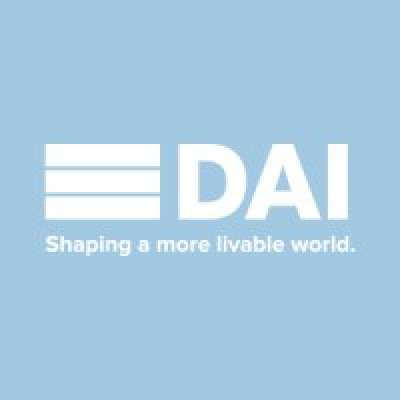 Details
Types:
Consulting Organization
Sectors:
Agriculture, Energy, Environment & NRM, Gender, Macro-Econ. & Public Finance, Public Administration, SME & Private Sector, Trade, Water & Sanitation, Youth
Other offices:
Ethiopia, Bangladesh, Nepal, Morocco, Malawi, Egypt, Georgia, Thailand, Palestine / West Bank & Gaza, Iraq, Afghanistan, Kenya, Nigeria, Tajikistan, Indonesia, Liberia, Pakistan, Serbia, Belgium, Turkey, Germany, Bulgaria, South Africa, USA, UK, Austria
About
DAI's mission is to make a lasting difference in the world by helping people improve their lives. We envision a world in which communities and societies become more prosperous, fairer and better governed, safer, healthier, and environmentally more sustainable.

We tackle fundamental social and economic development problems caused by inefficient markets, ineffective governance, and instability. We work with a wide range of clients, including national and local governments, bilateral and multilateral donors, private corporations, and philanthropies.

Since 1970, we have worked in more than 150 countries—delivering results across the spectrum of international development contexts, from stable societies and high-growth economies to challenging environments racked by political or military conflict.