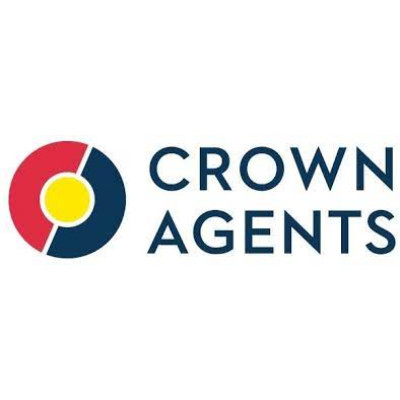 Crown Agents (South Sudan)
Details
Legal residence:
South Sudan
Types:
Consulting Organization
Sectors:
Decentralization & Local Development, Democratization, Health, Humanitarian Aid & Emergency, Inst. Devt. & Cap. building, Macro-Econ. & Public Finance, SME & Private Sector, Social Development, Trade
Other offices:
Angola, Netherlands, Turkey, Guyana, Ukraine, Russia, Georgia, Singapore, Philippines, Kyrgyzstan, Japan, Iraq, Bangladesh, Afghanistan, Sierra Leone, Cote d'Ivoire, Mozambique, Uganda, Malawi, Ethiopia, Zambia, Nigeria, USA, Ghana, Zimbabwe, India, USA, UK, Kenya
About
Crown Agents is the not-for-profit international development company that works in partnership with our clients to design and implement practical solutions to their needs. We work with ministries, governments, institutions, donors, foundations, philanthropists and the private sector to tackle the complex challenges they face, whether that's seeking to meet the Sustainable Development Goals (SDGs), improving the quality of life and opportunities for their citizens, or responding to the needs of a global pandemic.
Crown Agents is an international development organisation that works with leaders across the globe to accelerate self-sufficiency and prosperity. We offer supply chain, fund management, programme design and evaluation, training, institutional efficiency and revenue generation expertise.
We do this across health, humanitarian, stabilisation, governance and public administration, prosperity and renewable energy.