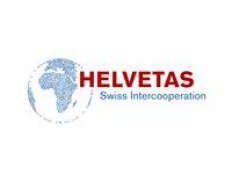 HELVETAS Swiss Intercooperation Bangladesh
Details
Legal residence:
Bangladesh
Funding agencies:
EC, Other
Sectors:
Environment & NRM, Poverty Reduction, Rural Development, Social Development
Other offices:
Bolivia, Sri Lanka, Burkina Faso, Haiti, Guatemala, USA, Mozambique, Pakistan, Honduras, Vietnam, Cameroon, Tanzania, Albania, Benin, Myanmar, Madagascar, Ethiopia, Mali, Vietnam, Tajikistan, Germany, Nepal, Peru, Kosovo, Laos, Kyrgyzstan, Switzerland
About
HELVETAS Swiss Intercooperation is one of the most experienced and largest development organisations in Switzerland. It came into existence on 1 July 2011 through the merger of two organisations: Helvetas (founded in 1955) and Intercooperation (founded in 1982).
Our vision is a just world in which all men and women determine the course of their lives in dignity and security, using environmental resources in a sustainable manner. This vision is the basis for the organisation's mission to help disadvantaged men, women and communities in developing countries.
As we enter the second decade of the 21st century, the world seems an extremely fragmented place. Parts of the world and of global society are enjoying rapid technology progress, an expansion of political freedoms and economic growth, while other parts are suffering from increasing poverty and the erosion of education possibilities, if not growing violence and human rights violations.