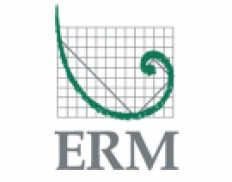 ERM - Environmental Resources Management
Details
Legal residence:
Singapore
Types:
Consulting Organization
Sectors:
Corporate Social Responsibility, Environment & NRM, Pollution & Waste Management (incl. treatment), Social Development
Nr. of employees:
5001-10000
Other offices:
Romania, Switzerland, Netherlands, Brazil, Colombia, Taiwan, Italy, Poland, Malaysia, South Korea, Kazakhstan, Argentina, Portugal, Ireland, Panama, Indonesia, Portugal, South Africa, India, Japan, Hong Kong, Spain, Thailand, Romania, USA, Italy, Peru, Germany, France, China, UK, Canada, Hungary, Australia
About
ERM has had a presence in Singapore since 1996 helping government and private sector clients take the initiative on environmental improvement.
A multidisciplinary team of over 40 professionals consist of scientists, engineers and economists providing consulting services on key issues of strategic investment, development, and industrial and operational EHS risk management, including regulatory and technical support for permitting.