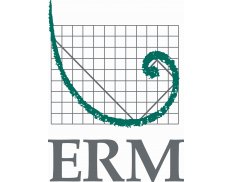 ERM Thailand - Environmental Resources Management
Details
Legal residence:
Thailand
Types:
Consulting Organization
Sectors:
Energy, Environment & NRM
Other offices:
Romania, Switzerland, Netherlands, Brazil, Colombia, Taiwan, Italy, Poland, Malaysia, South Korea, Kazakhstan, Singapore, Argentina, Portugal, Ireland, Panama, Indonesia, Portugal, South Africa, India, Japan, Hong Kong, Spain, Romania, USA, Italy, Peru, Germany, France, China, UK, Canada, Hungary, Australia
About
ERM is one of the world's leading providers of consulting services and has 145 offices in 41 countries employing 4,000 staffs. ERM has been in Thailand for since 1997. We have mature operations with in depth knowledge of regulations, regulators and application. Our focus sectors include oil and gas, petrochemical and refinery, mining, construction material and waste management sectors.

Our Business Unit has over 70 professional staffs embedded in 6 Practice Teams, comprising Impact Assessment and Planning (IAP), Capital Project Support (CPS), Performance and Assurance (P&A), Contaminated Site Management (CSM), Energy and Climate Change (ECC), Sustainability Strategy Transformation (SUS). Key clients comprise PTT Group, PTTEP, Chevron Thailand, Pearl Energy, Siam Cement Group, Thailand, Greenhouse Gas Management Organization, Thailand Energy Policy and Planning Office, Thai Beverage Energy, and Banpu Power. ERM (Thailand) is 51% Thai and 49% foreign owned.