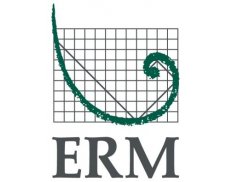 ERM - Environmental Management Resources (Canada)
Details
Types:
Consulting Organization
Funding agencies:
ADB, EBRD, IADB, WB, Other, Government
Sectors:
Energy, Environment & NRM, Health, Programme & Resource Management, Security, Social Development
Nr. of employees:
5001-10000
Other offices:
Romania, Switzerland, Netherlands, Brazil, Colombia, Taiwan, Italy, Poland, Malaysia, South Korea, Kazakhstan, Singapore, Argentina, Portugal, Ireland, Panama, Indonesia, Portugal, South Africa, India, Japan, Hong Kong, Spain, Thailand, Romania, USA, Italy, Peru, Germany, France, China, UK, Hungary, Australia
About
Environmental Resources Management (ERM)
ERM is a leading provider of environmental, health, safety (EHS), risk, social and sustainability related consulting services to both our Canadian and global clients. We are proud of our track record of providing high-quality technical work, alongside our collaborative approach in working with regulators and Aboriginal organizations.
ERM's Canadian operations have grown substantially over the last few years and in August 2015 ERM acquired rePlan Inc. Now an ERM Group Company, rePlan is a Toronto-based consultancy that provides social assessment, advisory and management services to natural resource, infrastructure and financial clients globally.
ERM works with clients in a diverse range of industries. While we place an emphasis on the Mining and Oil & Gas sectors in Canada, we also have experience in the Power, Chemical, Forestry, Financial and Manufacturing industries. Our technical and permitting expertise allows us to service our clients' major projects, particularly in the mining sector.
Our continued focus on emerging sustainability risks and opportunities provides our clients with the progressive thinking needed to manage their business in a landscape where the pace of change, scope and scale of risks are at an all-time high. As advisors to many leading companies in Canada, ERM influences our clients' sustainability practices by evaluating the environmental and social impact of their businesses to support development that meets the needs of the present without compromising the future.