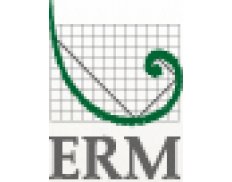 Details
Types:
Consulting Organization
Funding agencies:
EBRD, EC, EIB, UNDP
Sectors:
Environment & NRM
Other offices:
Romania, Switzerland, Netherlands, Brazil, Colombia, Taiwan, Italy, Poland, Malaysia, South Korea, Kazakhstan, Singapore, Argentina, Portugal, Ireland, Panama, Indonesia, Portugal, South Africa, India, Japan, Hong Kong, Spain, Thailand, Romania, USA, Italy, Peru, Germany, France, China, UK, Canada, Australia
Status:
Inactive
The organization is either inactive or does not exist anymore.
About
Environmental Resources Management (ERM) is a leading global provider of environmental, health and safety, risk, and social consulting services. We deliver innovative solutions for business and government clients, helping them understand and manage their impacts on the world around them. We have 130 offices in 40 countries and employ approximately 3,600 staff.
ERM established a permanent presence in Hungary in 1994 to meet the growing needs both within the country and throughout Central and Eastern Europe (CEE). We now have 15 people based in our Budapest office, and a representative based in Prague, helping many local and multinational companies with various environmental questions relating to property transactions throughout the Central European region.
ERM's Budapest staff have a wealth of international experience, are ready to respond to the rapidly changing situation in Central and Eastern Europe, and are committed to meeting this challenge. Our Hungarian team combines a sound understanding of international clients' expectations and global EHS standards, with reliable knowledge of local regulations, practices, and business environment. We are well equipped to assist our clients in their implementation of global, corporate EHS programs, as well as solving local, operational issues.
We offer the full range of ERM core services throughout the CEE region, with particular strengths in due diligence assessments, EHS compliance auditing, site investigations and remediation, and environmental impact assessments and permitting. In the past year we have been very active in assiting clients with assessing the environmental performance of their buildings and obtaining Green Building (LEED and BREEAM) certifications. Our ISO 9001 quality management system has been accredited by the Hungarian Standards Institution since 1999.