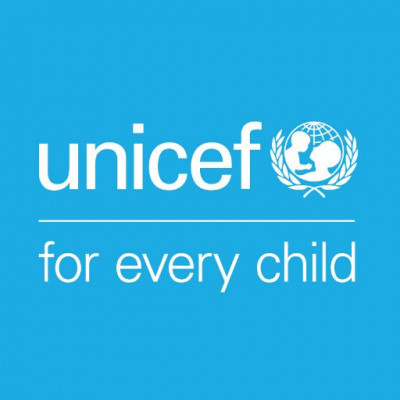 United Nations Children's Fund (Eritrea)
Details
Other offices:
Jamaica, Sao Tome and Principe, Armenia, Netherlands, Gabon, Equatorial Guinea, Chile, Japan, North Macedonia, Guatemala, Israel, Belarus, Kosovo, Nicaragua, North Korea, Peru, Iran, Guinea, Eswatini (Swaziland), Kenya, Cuba, Barbados, Mongolia, Bulgaria, Colombia, Guyana, Albania, Egypt, Congo, Laos, Mali, Botswana, Oman, Montenegro, El Salvador, New Zealand, Rwanda, Libya, Bosnia and Herzegovina, Mauritania, UAE, Croatia, Ecuador, Palestine / West Bank & Gaza, Syria, Kazakhstan, Turkey, Fiji, Cambodia, Uruguay, Burundi, Namibia, Timor-Leste, Myanmar, Mexico, Algeria, Switzerland, Cote d'Ivoire, Lebanon, Tajikistan, Burkina Faso, Zambia, Guinea-Bissau, Morocco, Panama, Sudan, Venezuela, Kyrgyzstan, South Africa, Bolivia, Panama, Thailand, Indonesia, Malaysia, Romania, Iraq, Ukraine, Dominican Republic, France, Niger, Turkmenistan, Cameroon, South Korea, Yemen, USA, Chad, Gambia, Tunisia, Lesotho, China, Haiti, Greece, Uzbekistan, Papua New Guinea, Honduras, Switzerland, Georgia, Sri Lanka, Maldives, Bhutan, Afghanistan, Nepal, Sweden, Ghana, Moldova, Vietnam, Brazil, Argentina, Angola, Pakistan, Thailand, Philippines, Portugal, Madagascar, Comoros, Ireland, Australia, India, Djibouti, Azerbaijan, Malawi, Senegal, Jordan, Bangladesh, Uganda, Canada, Somalia, Costa Rica, Nepal, Denmark, Nigeria, Dem. Rep. Congo, Sierra Leone, South Sudan, Togo, Belgium, UK, Liberia, Serbia, Ethiopia, Kenya, Central African Republic, Zimbabwe, Mozambique
Address:
Hday Street UN Compound Asmara, Eritrea
E-mail(s):
asmara@unicef.org
Contact person:
Henrietta H. Fore, Executive Director of UNICEF
Sectors:
Education, Health, Human Rights, Water & Sanitation, Youth
Description
Eritrea is located in the Horn of Africa bordered by Sudan on the northwest, the Red Sea to the northeast, Ethiopia to the south, and by Djibouti to the southeast. The country is divided into six administrative zones, known as zobas, namely: Maekel, Anseba, Debub, Gash Barka, Northern Red Sea (NRS), and Southern Red Sea (SRS).
Although there has been no census carried out in Eritrea since its independence in 1991, the 2010 Eritrea Population and Health Survey (EPHS) estimated a population of 3.2 million. It is estimated that 65 per cent of the Eritrean population live in countryside, and over 55 per cent are under the age of 18.
Children and women in Eritrea remain especially vulnerable to under-nutrition and residual effects of decades of war that limit young children's physical growth and development. Many of Eritrea's population continue to be vulnerable to threats posed by unequal access to food, health services, education, social protection and employment. This is further compounded by the impact of natural hazards, such as floods, volcanic eruptions, displacement of landmines and drought. Food shortages, declining aid, and the continued "no war, no peace" stalemate with Ethiopia are all contributing factors to vulnerability in Eritrea.
Circumstantial eligible countries
By Tender Sectors and Organization Types
By Grant Sectors and Organization Types