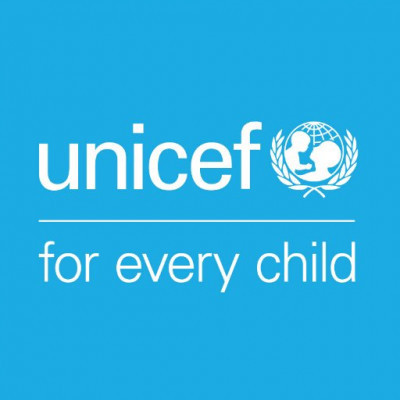 United Nations Children's Fund (Regional Office for South Asia, Nepal)
Details
Other offices:
Jamaica, Sao Tome and Principe, Armenia, Netherlands, Gabon, Equatorial Guinea, Chile, Japan, North Macedonia, Guatemala, Israel, Belarus, Kosovo, Nicaragua, North Korea, Peru, Iran, Guinea, Eswatini (Swaziland), Kenya, Cuba, Barbados, Mongolia, Bulgaria, Colombia, Guyana, Albania, Egypt, Congo, Laos, Mali, Botswana, Oman, Montenegro, El Salvador, New Zealand, Rwanda, Libya, Bosnia and Herzegovina, Mauritania, Eritrea, UAE, Croatia, Ecuador, Palestine / West Bank & Gaza, Syria, Kazakhstan, Turkey, Fiji, Cambodia, Uruguay, Burundi, Namibia, Timor-Leste, Myanmar, Mexico, Algeria, Switzerland, Cote d'Ivoire, Lebanon, Tajikistan, Burkina Faso, Zambia, Guinea-Bissau, Morocco, Panama, Sudan, Venezuela, Kyrgyzstan, South Africa, Bolivia, Panama, Thailand, Indonesia, Malaysia, Romania, Iraq, Ukraine, Dominican Republic, France, Niger, Turkmenistan, Cameroon, South Korea, Yemen, USA, Chad, Gambia, Tunisia, Lesotho, China, Haiti, Greece, Uzbekistan, Papua New Guinea, Honduras, Switzerland, Georgia, Sri Lanka, Maldives, Bhutan, Afghanistan, Sweden, Ghana, Moldova, Vietnam, Brazil, Argentina, Angola, Pakistan, Thailand, Philippines, Portugal, Madagascar, Comoros, Ireland, Australia, India, Djibouti, Azerbaijan, Malawi, Senegal, Jordan, Bangladesh, Uganda, Canada, Somalia, Costa Rica, Nepal, Denmark, Nigeria, Dem. Rep. Congo, Sierra Leone, South Sudan, Togo, Belgium, UK, Liberia, Serbia, Ethiopia, Kenya, Central African Republic, Zimbabwe, Mozambique
Address:
UNICEF Regional Office, Lainchur, Kathmandu, Nepal
E-mail(s):
achirakadavil@unicef.org
Contact person:
Henrietta H. Fore, Executive Director of UNICEF
Sectors:
Culture, Education, Gender, Human Rights, Humanitarian Aid & Emergency, Research, Security
Description
Dedicated to ensuring results for the children of South Asia,UNICEF Regional Office for South Asia (ROSA) provides additional experience, support and expertise for the eight UNICEF Country Offices in the region and for other humanitarian partners. Specialist advisers based in Kathmandu help develop effective programmes in child survival, child protection, HIV/AIDS, education, water and sanitation, emergency preparedness, maternal mortality, and communication for advocacy and changing behaviour. Their work aims to ensure programme excellence, good practice and compliance to global policies.
Specialist staff also provide technical oversight and support for financial management; IT systems; human resources; and planning, monitoring and evaluation.
The intention is to provide a key resource in South Asia for all those working to make life better and safer for children. During humanitarian emergencies such as the Indian Ocean tsunami or the Pakistan earthquake, senior staff are deployed to bolster UNICEF's relief efforts in affected countries.
ROSA is one of seven UNICEF regional offices around the globe. Karin Hulshof joined ROSA as Regional Director in April 2012.
Circumstantial eligible countries
By Tender Sectors and Organization Types
By Grant Sectors and Organization Types