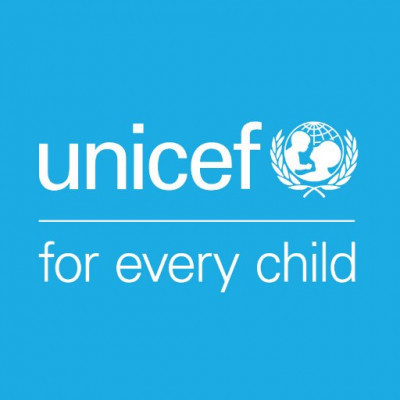 United Nations Children's Fund (Costa Rica)
Details
Other offices:
Jamaica, Sao Tome and Principe, Armenia, Netherlands, Gabon, Equatorial Guinea, Chile, Japan, North Macedonia, Guatemala, Israel, Belarus, Kosovo, Nicaragua, North Korea, Peru, Iran, Guinea, Eswatini (Swaziland), Kenya, Cuba, Barbados, Mongolia, Bulgaria, Colombia, Guyana, Albania, Egypt, Congo, Laos, Mali, Botswana, Oman, Montenegro, El Salvador, New Zealand, Rwanda, Libya, Bosnia and Herzegovina, Mauritania, Eritrea, UAE, Croatia, Ecuador, Palestine / West Bank & Gaza, Syria, Kazakhstan, Turkey, Fiji, Cambodia, Uruguay, Burundi, Namibia, Timor-Leste, Myanmar, Mexico, Algeria, Switzerland, Cote d'Ivoire, Lebanon, Tajikistan, Burkina Faso, Zambia, Guinea-Bissau, Morocco, Panama, Sudan, Venezuela, Kyrgyzstan, South Africa, Bolivia, Panama, Thailand, Indonesia, Malaysia, Romania, Iraq, Ukraine, Dominican Republic, France, Niger, Turkmenistan, Cameroon, South Korea, Yemen, USA, Chad, Gambia, Tunisia, Lesotho, China, Haiti, Greece, Uzbekistan, Papua New Guinea, Honduras, Switzerland, Georgia, Sri Lanka, Maldives, Bhutan, Afghanistan, Nepal, Sweden, Ghana, Moldova, Vietnam, Brazil, Argentina, Angola, Pakistan, Thailand, Philippines, Portugal, Madagascar, Comoros, Ireland, Australia, India, Djibouti, Azerbaijan, Malawi, Senegal, Jordan, Bangladesh, Uganda, Canada, Somalia, Nepal, Denmark, Nigeria, Dem. Rep. Congo, Sierra Leone, South Sudan, Togo, Belgium, UK, Liberia, Serbia, Ethiopia, Kenya, Central African Republic, Zimbabwe, Mozambique
Address:
Apartado Postal 490--1000 San Jose, Costa Rica Central America
E-mail(s):
sanjose@unicef.org
Contact person:
Georgina Zamora. Program Officer
Description
Durante 60 años, UNICEF ha sido la principal organización del mundo dedicada a la infancia, y trabaja en 156 países y territorios para ayudar a los niños y las niñas a sobrevivir y avanzar en la vida desde la primera infancia hasta la adolescencia. Es el mayor proveedor de vacunas para los países más pobres, UNICEF apoya la salud y la nutrición de la infancia, agua y saneamiento, educación básica de calidad para todos los niños y niñas, y la protección de los niños y las niñas contra la violencia, la explotación y el SIDA. UNICEF tiene cinco temas prioritarios como lo son la supervivencia y el desarrollo en la primera infancia; la educación básica y la igualdad entre los géneros; el VIH SIDA; la protección infantil, y la infancia ante todo en las políticas, las leyes y los presupuestos.
La cooperación de UNICEF en Costa Rica se inició en 1950, con el envío de vacunas y suministros de saneamiento básico y en 1986 se establece una oficina permanente en el país. En el año 1990, la Asamblea Legislativa de Costa Rica ratifica la Convención de los Derechos del Niño, aprobada por la Asamblea General de Naciones Unidas en 1989. Los temas prioritarios de UNICEF Costa Rica incluyen: la promoción de Cantones Amigos de la Infancia en 14 cantones prioritarios, Cuidado de la niñez menor de 6 años, Educación de calidad y Prevención de la violencia.
Circumstantial eligible countries
By Tender Sectors and Organization Types
By Grant Sectors and Organization Types