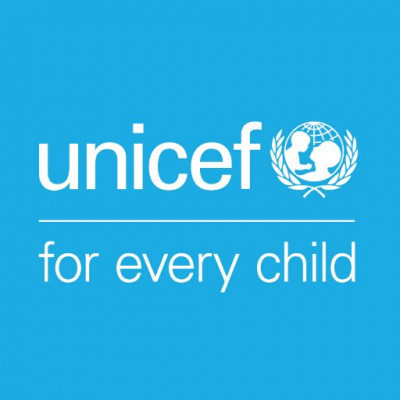 United Nations Children's Fund (East Asia and Pacific Region, Thailand)
Details
Other offices:
Jamaica, Sao Tome and Principe, Armenia, Netherlands, Gabon, Equatorial Guinea, Chile, Japan, North Macedonia, Guatemala, Guinea, Israel, Belarus, Kosovo, Nicaragua, North Korea, Peru, Iran, Guinea, Eswatini (Swaziland), Kenya, Cuba, Barbados, Mongolia, Bulgaria, Colombia, Guyana, Albania, Egypt, Congo, Laos, Mali, Botswana, Oman, Montenegro, El Salvador, New Zealand, Rwanda, Libya, Bosnia and Herzegovina, Mauritania, Eritrea, UAE, Croatia, Ecuador, Palestine / West Bank & Gaza, Syria, Kazakhstan, Turkey, Fiji, Cambodia, Uruguay, Burundi, Namibia, Timor-Leste, Myanmar, Mexico, Algeria, Switzerland, Cote d'Ivoire, Lebanon, Tajikistan, Burkina Faso, Zambia, Guinea-Bissau, Morocco, Panama, Sudan, Venezuela, Kyrgyzstan, South Africa, Bolivia, Panama, Thailand, Indonesia, Malaysia, Romania, Iraq, Ukraine, Dominican Republic, France, Niger, Turkmenistan, Cameroon, South Korea, Yemen, USA, Chad, Gambia, Tunisia, Lesotho, China, Haiti, Greece, Uzbekistan, Papua New Guinea, Honduras, Switzerland, Georgia, Sri Lanka, Maldives, Bhutan, Afghanistan, Nepal, Sweden, Ghana, Moldova, Vietnam, Brazil, Argentina, Angola, Pakistan, Philippines, Portugal, Madagascar, Comoros, Ireland, Australia, India, Djibouti, Azerbaijan, Malawi, Senegal, Jordan, Bangladesh, Uganda, Canada, Somalia, Costa Rica, Nepal, Denmark, Nigeria, Dem. Rep. Congo, Sierra Leone, South Sudan, Togo, Belgium, UK, Liberia, Serbia, Ethiopia, Kenya, Central African Republic, Zimbabwe, Mozambique
Address:
19 Phra Atit Road Chanasongkram, Phra Nakorn Bangkok 10200, Thailand
E-mail(s):
asiapacificinfo@unicef.org
Contact person:
Wivina Belmonte, Deputy Regional Director
Sectors:
Civil Society & NGOs, Human Rights, Humanitarian Aid & Emergency, Law, Youth
Description
The East Asia and Pacific region encompasses one-third of the world's population – or around 2 billion people. It also contains over one-quarter of the world's children – around 580 million children in total. The region stretches from Mongolia in the north to Tonga in the south, and from Western China to the Cook Islands. The smallest country in East Asia and the Pacific, Niue, has 1,700 people while the largest, China, has 1.3 billion people. There are around 30 million children born in the region every year.
The region has significant diversity – in peoples, cultures, environments, economies, political systems and potential. It includes some of the fastest-growing economies in the world as well as ten of the least-developed countries – six in the Pacific and four in East Asia. The Pacific is a distinct subregion within the wider region, with its unique characteristics, dynamics and challenges.
This website provides information on what UNICEF does to advance the rights and well-being of children across East Asia and the Pacific. It also captures some of the highlights of the work being carried out by UNICEF's 14 Country Offices in the region.
Circumstantial eligible countries