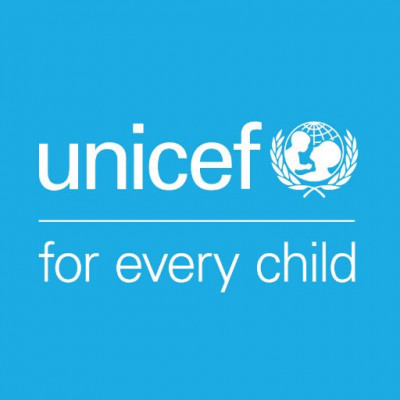 United Nations Children's Fund (Guinea)
Details
Other offices:
Jamaica, Sao Tome and Principe, Armenia, Netherlands, Gabon, Equatorial Guinea, Chile, Japan, North Macedonia, Guatemala, Israel, Belarus, Kosovo, Nicaragua, North Korea, Peru, Iran, Eswatini (Swaziland), Kenya, Cuba, Barbados, Mongolia, Bulgaria, Colombia, Guyana, Albania, Egypt, Congo, Laos, Mali, Botswana, Oman, Montenegro, El Salvador, New Zealand, Rwanda, Libya, Bosnia and Herzegovina, Mauritania, Eritrea, UAE, Croatia, Ecuador, Palestine / West Bank & Gaza, Syria, Kazakhstan, Turkey, Fiji, Cambodia, Uruguay, Burundi, Namibia, Timor-Leste, Myanmar, Mexico, Algeria, Switzerland, Cote d'Ivoire, Lebanon, Tajikistan, Burkina Faso, Zambia, Guinea-Bissau, Morocco, Panama, Sudan, Venezuela, Kyrgyzstan, South Africa, Bolivia, Panama, Thailand, Indonesia, Malaysia, Romania, Iraq, Ukraine, Dominican Republic, France, Niger, Turkmenistan, Cameroon, South Korea, Yemen, USA, Chad, Gambia, Tunisia, Lesotho, China, Haiti, Greece, Uzbekistan, Papua New Guinea, Honduras, Switzerland, Georgia, Sri Lanka, Maldives, Bhutan, Afghanistan, Nepal, Sweden, Ghana, Moldova, Vietnam, Brazil, Argentina, Angola, Pakistan, Thailand, Philippines, Portugal, Madagascar, Comoros, Ireland, Australia, India, Djibouti, Azerbaijan, Malawi, Senegal, Jordan, Bangladesh, Uganda, Canada, Somalia, Costa Rica, Nepal, Denmark, Nigeria, Dem. Rep. Congo, Sierra Leone, South Sudan, Togo, Belgium, UK, Liberia, Serbia, Ethiopia, Kenya, Central African Republic, Zimbabwe, Mozambique
Address:
Coléah Lansébougny, Route Niger, MA-006 Municipality of Matam BP 222 Conakry Republic of Guinea
E-mail(s):
wdagama@unicef.org
Contact person:
Wilson Gama, Communication Officer
Sectors:
Education, Human Rights, Youth
Description
UNICEF programme focuses on service delivery, given the fragile government services which need constant capacity strengthening. Because of the high child mortality rate, UNICEF has a strong focus on child survival due to the high child mortality rate supporting, in particular, a nationwide network of Community Health Workers. UNICEF is also leading the Education partners' group and thrives to ensure that every child can access comprehensive education services
At the policy level, UNICEF supports the development of policies as well as legal frameworks that will guide government's interventions in social sectors.
In addition to core resources, UNICEF leverages resources from a variety of partners, including the European Union and the UN Peacebuilding Fund. Resource mobilization remains challenging as the country's donors have withdrawn their support. UNICEF has also engaged in the dialogue around social protection and has supported in 2017 an analysis of child multidimensional poverty (MODA).
Circumstantial eligible countries
By Tender Sectors and Organization Types
By Grant Sectors and Organization Types