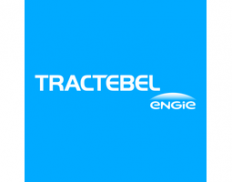 TRACTEBEL ENGINEERING LTDA
Details
Sectors:
Civil Engineering, Energy
Other offices:
Saudi Arabia, Oman, Vietnam, South Korea, Monaco, Greece, China, Canada, Ethiopia, Cameroon, Nepal, Senegal, UAE, Tunisia, Mexico, Cote d'Ivoire, Nigeria, South Africa, Chile, Thailand, Turkey, Indonesia, Tanzania, Philippines, Singapore, India, Czech Republic, Italy, Brazil, Germany, Romania, France, Belgium
About
Nearly 8 billion people live on the planet today. And those 8 billion people demand energy, water and other increasingly scarce natural resources to sustain their communities, fuel businesses and realise their human potential. All at a time of unprecedented environmental pressure and a changing climate that urgently demands action.
At Tractebel, we are not standing down from this challenge. We are standing up with engineering solutions for a sustainable future and the zero-carbon transition our world needs. Tractebel engineers and experts are delivering game-changing solutions for energy, water and urban projects in some of the toughest business areas and environments on Earth.
How are we doing it? By combining strategy, design and engineering into one fully-integrated service that delivers breakthrough results.