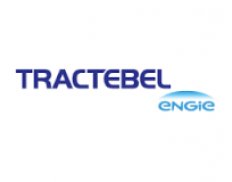 Tractebel Engineering Ltda- Brazil
Details
Types:
Consulting Organization, Engineering Firm
Funding agencies:
EC, IADB, WB, AFD
Sectors:
Civil Engineering, Energy
Nr. of employees:
501-1000
Other offices:
Saudi Arabia, Oman, Vietnam, South Korea, Monaco, Greece, China, Canada, Ethiopia, Cameroon, Nepal, Senegal, UAE, Tunisia, Mexico, Cote d'Ivoire, Bolivia, Nigeria, South Africa, Chile, Thailand, Turkey, Indonesia, Tanzania, Philippines, Singapore, India, Czech Republic, Italy, Germany, Romania, France, Belgium
About
A global company with local expertise. This is Tractebel, one of the world's leading consultant engineering players for energy, water and infrastructure projects.
In 2017, Tractebel reinforces its brand in Brazilian soil. As of January 16, its subsidiary in Brazil, LEME Engenharia, one of the most recognized consulting engineering companies in the country, adopts the name Tractebel. The change is part of a brand unification project around the world and represents the union of the global experience acquired over the last 150 years with the deep knowledge of the local markets in which the company operates.
With projects in more than 140 countries, Tractebel maintains five offices in Brazil (Belém, Belo Horizonte, Brasília, Florianópolis and Rio de Janeiro) where it carries out activities in projects related to renewable energies, hydroenergy, thermal generation, gas, Urban mobility, complex buildings, sanitation and the environment.
With 4,400 employees and € 605 million in revenue, the company offers a full range of engineering services covering the entire project life cycle. Tractebel is an integral part of the ENGIE Group, a world leader in the energy sector and a specialist in the electricity, natural gas and energy services sectors.