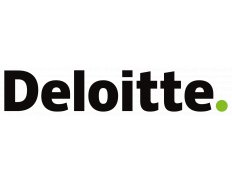 Details
Legal residence:
Mozambique
Types:
Consulting Organization
Funding agencies:
AfDB, DANIDA, WB
Sectors:
Audit, Finance & Accounting, Inst. Devt. & Cap. building
Other offices:
Burundi, South Sudan, Pakistan, Tunisia, India, Thailand, Israel, New Zealand, Timor-Leste, Togo, Germany, Bangladesh, Lebanon, Saudi Arabia, Iceland, Finland, Malta, Malaysia, Lithuania, Latvia, Estonia, El Salvador, Cambodia, Austria, Gabon, Malawi, Madagascar, Congo, Morocco, Slovenia, Jordan, Papua New Guinea, Tunisia, Cayman Islands, Bermuda, US Virgin Islands, Barbados, Mauritius, Belarus, Algeria, Dem. Rep. Congo, Uzbekistan, Japan, Sweden, Philippines, Ireland, Indonesia, Venezuela, Honduras, Guatemala, Dominican Republic, Chile, Canada, Ecuador, Switzerland, Denmark, Australia, Italy, Trinidad and Tobago, Singapore, China, Zambia, Ghana, Germany, Zimbabwe, South Korea, Portugal, Peru, Armenia, Panama, Greece, Palestine / West Bank & Gaza, UK, Bolivia, Slovakia, Norway, Angola, Benin, Mongolia, Namibia, Montenegro, Paraguay, Bosnia and Herzegovina, UAE, Tajikistan, Uruguay, Kyrgyzstan, Colombia, Mexico, Brazil, Cameroon, Luxembourg, Nigeria, Botswana, Cyprus, Nicaragua, Moldova, Uganda, Spain, Tanzania, Egypt, Kazakhstan, Bulgaria, Turkey, North Macedonia, Kenya, Bahrain, Jamaica, Gambia, South Africa, Romania, Costa Rica, Ukraine, Kosovo, France, Russia, Argentina, Caribbean Netherlands, Serbia, Croatia, Belgium, Azerbaijan, Cote d'Ivoire, Albania, Netherlands, India, Georgia, Poland, Czech Republic, Hungary, Vietnam, Senegal, USA
About
Deloitte is the brand under which in the region of 200,000 professionals in independent firms throughout the world collaborate to provide audit, consulting, financial advisory, risk management, and tax services to selected clients.Deloitte, one of Africa's leading professional services firms provides these services through nearly 3 800 people in 9 offices in South Africa and 17 cities in Southern Africa. Deloitte is the South African member firm of Deloitte Touche Tohmatsu Limited.
Deloitte has been operating in Mozambique since 1996, providing audit & assurance, consulting, tax & legal, financial advisory and risk services to the main industries in the market. Through professionals with knowledge and expertise we are the entry point for foreign investors in the country, we serve most Multinational companies and private sector clients, large Mozambican companies, public institutions and dynamically growing new enterprises offering integrated and innovative solutions to clients, in each phase of the project.
Currently employed are more than 130 Mozambicans. We are committed to bringing meaningful and sustainable change to the country's economy and society. Our purpose-led organisation is to make an impact that matters and we will use our influence as one of Africa's most admired brands, to be a force of good will in Mozambique. Adding value to the client's business, we are able to make an impact on economic growth and job creation.
Our best of breed refers to a sum of our professional standards – which includes transparency and integrity -, our knowledge - we have access to deep insightful and intellectual capital of more than 330,000 capacitated staff worldwide in more than 150 countries -, and our talent – our people in Mozambique are constantly trained to better attend to our client needs.