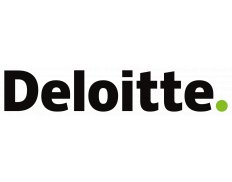 Deloitte LLP (USA)
General
Partners/Competitors
•

173
General
Partners/Competitors
•
173
Details
Types:
Consulting Organization
Funding agencies:
ADB, AfDB, DFAT Australia, GA Canada, DANIDA, FCDO, EC, IADB, MCC, NZAID, SIDA, USAID, WB, Other, CDB, US DoS, ECB, Gates Foundation, US CDC, USDA
Sectors:
Audit, Finance & Accounting, Risk Management (incl. insurance), SME & Private Sector
Other offices:
Burundi, South Sudan, Pakistan, Tunisia, India, Thailand, Israel, New Zealand, Timor-Leste, Togo, Germany, Bangladesh, Lebanon, Saudi Arabia, Iceland, Finland, Malta, Malaysia, Lithuania, Latvia, Estonia, El Salvador, Cambodia, Austria, Gabon, Malawi, Madagascar, Congo, Morocco, Slovenia, Jordan, Papua New Guinea, Tunisia, Cayman Islands, Bermuda, US Virgin Islands, Barbados, Mauritius, Belarus, Algeria, Dem. Rep. Congo, Uzbekistan, Japan, Sweden, Philippines, Ireland, Indonesia, Venezuela, Honduras, Guatemala, Dominican Republic, Chile, Canada, Ecuador, Switzerland, Denmark, Australia, Italy, Trinidad and Tobago, Singapore, China, Zambia, Ghana, Germany, Zimbabwe, South Korea, Portugal, Peru, Armenia, Panama, Greece, Palestine / West Bank & Gaza, UK, Bolivia, Slovakia, Norway, Angola, Benin, Mongolia, Namibia, Montenegro, Paraguay, Bosnia and Herzegovina, UAE, Tajikistan, Uruguay, Kyrgyzstan, Colombia, Mexico, Brazil, Cameroon, Luxembourg, Nigeria, Botswana, Cyprus, Nicaragua, Moldova, Uganda, Spain, Tanzania, Mozambique, Egypt, Kazakhstan, Bulgaria, Turkey, North Macedonia, Kenya, Bahrain, Jamaica, Gambia, South Africa, Romania, Costa Rica, Ukraine, Kosovo, France, Russia, Argentina, Caribbean Netherlands, Serbia, Croatia, Belgium, Azerbaijan, Cote d'Ivoire, Albania, Netherlands, India, Georgia, Poland, Czech Republic, Hungary, Vietnam, Senegal
About
In the United States, Deloitte LLP and its subsidiaries have 45,000 professionals with a single focus: serving our clients and helping them solve their toughest problems. We work in four key business areas — audit, financial advisory, tax and consulting — but our real strength comes from combining the talents of those groups to address clients' needs. Fortune and BusinessWeek consistently rank our organization among the best places to work, which is good news for our talent and our clients alike. When the best people tackle the most compelling challenges, everyone wins.