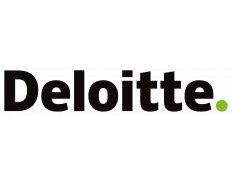 Deloitte & Associados SROC, S.A.
Details
Legal residence:
Portugal
Types:
Consulting Organization
Funding agencies:
AfDB, EC, WB
Sectors:
Audit, Finance & Accounting
Nr. of employees:
1001-5000
Other offices:
Burundi, South Sudan, Pakistan, Tunisia, India, Thailand, Israel, New Zealand, Timor-Leste, Togo, Germany, Bangladesh, Lebanon, Saudi Arabia, Iceland, Finland, Malta, Malaysia, Lithuania, Latvia, Estonia, El Salvador, Cambodia, Austria, Gabon, Malawi, Madagascar, Congo, Morocco, Australia, Slovenia, Jordan, Papua New Guinea, Tunisia, Cayman Islands, Bermuda, US Virgin Islands, Barbados, Mauritius, Belarus, Algeria, Dem. Rep. Congo, Uzbekistan, Japan, Sweden, Philippines, Ireland, Indonesia, Venezuela, Honduras, Guatemala, Dominican Republic, Chile, Canada, Ecuador, Switzerland, Denmark, Australia, Italy, Trinidad and Tobago, Singapore, China, Zambia, Ghana, Germany, Zimbabwe, South Korea, Peru, Armenia, Panama, Greece, Palestine / West Bank & Gaza, UK, Bolivia, Slovakia, Norway, Angola, Benin, Mongolia, Namibia, Montenegro, Paraguay, Bosnia and Herzegovina, UAE, Tajikistan, Uruguay, Kyrgyzstan, Colombia, Mexico, Brazil, Cameroon, Luxembourg, Nigeria, Botswana, Cyprus, Nicaragua, Moldova, Uganda, Spain, Tanzania, Mozambique, Egypt, Kazakhstan, Bulgaria, Turkey, North Macedonia, Kenya, Bahrain, Jamaica, Gambia, South Africa, Romania, Costa Rica, Ukraine, Kosovo, France, Russia, Argentina, Caribbean Netherlands, Serbia, Croatia, Belgium, Azerbaijan, Cote d'Ivoire, Albania, Netherlands, India, Georgia, Poland, Czech Republic, Hungary, Vietnam, Senegal, USA
About
Deloitte & Associados, SROC S.A is the Portuguese member firm of DTTL.

We provide audit & assurance, consulting, financial advisory, risk advisory and tax through the following separate and legally distinct subsidiaries and affiliates of Deloitte & Associados SROC, S.A. services:
Deloitte & Associados SROC, S.A. - audit & assurance, risk advisory e tax services;

Deloitte Consultores, S.A. - consulting e financial advisory services;

SGG - Serviços Gerais de Gestão, S.A. - outsourcing services in the areas of accounting and management consulting in the same general areas.

We have offices in Lisbon and Porto and have more than 2,000 professionals who daily make a commitment of excellence and beyond Portugal, renders services in Angola, Cape Verde and Sao Tome and Principe.