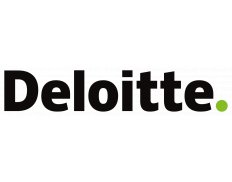 Details
Legal residence:
Netherlands
Types:
Consulting Organization
Funding agencies:
EC, WB, UNICEF
Sectors:
Audit, Finance & Accounting, Inst. Devt. & Cap. building
Nr. of employees:
1001-5000
Other offices:
Burundi, South Sudan, Pakistan, Tunisia, India, Thailand, Israel, New Zealand, Timor-Leste, Togo, Germany, Bangladesh, Lebanon, Saudi Arabia, Iceland, Finland, Malta, Malaysia, Lithuania, Latvia, Estonia, El Salvador, Cambodia, Austria, Gabon, Malawi, Madagascar, Congo, Morocco, Australia, Slovenia, Jordan, Papua New Guinea, Tunisia, Cayman Islands, Bermuda, US Virgin Islands, Barbados, Mauritius, Belarus, Algeria, Dem. Rep. Congo, Uzbekistan, Japan, Sweden, Philippines, Ireland, Indonesia, Venezuela, Honduras, Guatemala, Dominican Republic, Chile, Canada, Ecuador, Switzerland, Denmark, Australia, Italy, Trinidad and Tobago, Singapore, China, Zambia, Ghana, Germany, Zimbabwe, South Korea, Portugal, Peru, Armenia, Panama, Greece, Palestine / West Bank & Gaza, UK, Bolivia, Slovakia, Norway, Angola, Benin, Mongolia, Namibia, Montenegro, Paraguay, Bosnia and Herzegovina, UAE, Tajikistan, Uruguay, Kyrgyzstan, Colombia, Mexico, Brazil, Cameroon, Luxembourg, Nigeria, Botswana, Cyprus, Nicaragua, Moldova, Uganda, Spain, Tanzania, Mozambique, Egypt, Kazakhstan, Bulgaria, Turkey, North Macedonia, Kenya, Bahrain, Jamaica, Gambia, South Africa, Romania, Costa Rica, Ukraine, Kosovo, France, Russia, Argentina, Caribbean Netherlands, Serbia, Croatia, Belgium, Azerbaijan, Cote d'Ivoire, Albania, India, Georgia, Poland, Czech Republic, Hungary, Vietnam, Senegal, USA
About
Deloitte Nederland is the DTTL memberfirm in the Netherlands. We assist you in accountancy, tax advice, consulting, financial advisory and risk advice.Due to the emergence and exponential growth of new technologies, the world is radically changing in the coming years. No company or organization can ignore the consequences of far-reaching digitization and computerization. Deloitte knows the challenges in your industry and translates market problems from the future to creative and innovative solutions. Deloitte is a professional service provider with 200,000 employees and offices worldwide in more than 150 countries. With more than 4,500 employees and 18 offices throughout the Netherlands, Deloitte is one of the largest providers of professional services in the field of accountancy, tax consultancy, consultancy, risk management and financial consultancy. The professionals work in multidisciplinary teams and therefore have a very broad vision on the issues of our customers. Deloitte is the reliable and innovative partner that gives you insight into the opportunities of your future business. Would you like more information or contact the experts to exchange ideas? Visit www.deloitte.nl.