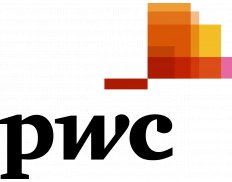 PwC - PricewaterhouseCoopers (Hong Kong)
Details
Legal residence:
Hong Kong
Types:
Consulting Organization
Funding agencies:
ADB, Other
Sectors:
Audit, Macro-Econ. & Public Finance, Risk Management (incl. insurance)
Other offices:
Benin, Poland, Japan, Rwanda, Caribbean Netherlands, Venezuela, Turks and Caicos, Turkmenistan, Taiwan, Eswatini (Swaziland), South Korea, Sierra Leone, Senegal, Puerto Rico, Oman, New Caledonia, Monaco, Maldives, Malawi, Libya, Kyrgyzstan, Kuwait, Israel, Isle of Man, Ireland, Guinea, Guatemala, Aruba, Algeria, Bahrain, Fiji, Equatorial Guinea, El Salvador, Ecuador, Costa Rica, Congo, Channel Islands, Chad, Cayman Islands, British Virgin Islands, Bermuda, Belarus, Bangladesh, Chile, Peru, Gibraltar, Zimbabwe, Saudi Arabia, Switzerland, Zambia, New Zealand, UAE, Greece, Finland, Denmark, Canada, Austria, Laos, Honduras, Indonesia, Morocco, Tunisia, Papua New Guinea, Myanmar, Japan, Uganda, Singapore, Pakistan, Bahamas, Liberia, Sudan, Lebanon, Barbados, Spain, Mexico, Egypt, Thailand, Norway, Angola, Portugal, Georgia, India, Nicaragua, Ghana, Kenya, Jamaica, Germany, Argentina, Ecuador, Bolivia, Trinidad and Tobago, Colombia, Paraguay, Uruguay, Moldova, Romania, Australia, Russia, Nigeria, Cape Verde, Botswana, USA, France, Italy, Gabon, Cambodia, Namibia, Costa Rica, Mozambique, Madagascar, Cameroon, Philippines, Netherlands, Dem. Rep. Congo, Dominican Republic, Palestine / West Bank & Gaza, Kosovo, Slovenia, Slovakia, Poland, Montenegro, Malta, Lithuania, Latvia, Estonia, Cyprus, Bulgaria, Bosnia and Herzegovina, Cote d'Ivoire, Vietnam, China, Saint Lucia, Mongolia, Luxembourg, Tanzania, Czech Republic, Hungary, South Africa, Brazil, Iraq, Panama, Azerbaijan, North Macedonia, Malaysia, UK, Mauritius, Kazakhstan, Sweden, Turkey, Serbia, Sri Lanka, Jordan, Albania, France, Armenia, Croatia, Belgium, Ukraine, Uzbekistan
About
PwC - PricewaterhouseCoopers (Hong Kong), Macau, Taiwan and Singapore work together on a collaborative basis, subject to local applicable laws. Collectively, we have around 800 partners and 20,000 people in total.
We provide organisations with the professional service they need, wherever they may be located. Our highly qualified, experienced professionals listen to different points of view to help organisations solve their business issues and identify and maximise the opportunities they seek. Our industry specialisation allows us to help co-create solutions with our clients for their sector of interest.
We are located in these cities: Beijing, Shanghai, Hong Kong, Shenyang, Dalian, Tianjin, Jinan, Qingdao, Nanjing, Suzhou, Hangzhou, Ningbo, Wuhan, Changsha, Xi'an, Chengdu, Chongqing, Xiamen, Guangzhou, Shenzhen, Macau, Taipei, Chungli, Hsinchu, Taichung, Tainan, Kaohsiung and Singapore.