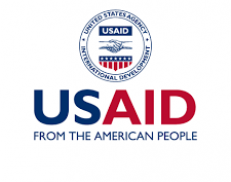 Details
Other offices:
Namibia, Laos, Libya, Barbados, Maldives, Palestine / West Bank & Gaza, Germany, Cote d'Ivoire, USA, Paraguay, Ecuador, Nicaragua, USA, Panama, Guinea, Angola, Sierra Leone, Mongolia, USA, Madagascar, Morocco, Tajikistan, Somalia, Haiti, Armenia, Tunisia, India, Serbia, Belarus, Turkey, Ukraine, Moldova, Honduras, Cambodia, Colombia, Burundi, Thailand, Kyrgyzstan, Dem. Rep. Congo, Guatemala, Ghana, Dominican Republic, Timor-Leste, Tanzania, Kazakhstan, Lebanon, Myanmar, Jamaica, Bolivia, Peru, Zimbabwe, Nepal, Philippines, USA, Mozambique, Sri Lanka, Azerbaijan, Vietnam, Egypt, Jordan, Yemen, South Africa, Bosnia and Herzegovina, Malawi, North Macedonia, El Salvador, Indonesia, Niger, Kosovo, Burkina Faso, Israel, USA, Uganda, Rwanda, Albania, Afghanistan, Belgium, Mexico, Ethiopia, Georgia, Liberia, Nigeria, Kenya, Iraq, South Sudan, Senegal, Sudan, Bangladesh, Zambia, Pakistan, Benin
Address:
ACI 2000 Rue 243, Porte 297 Bamako Mali
E-mail(s):
bamakoinfo@usaid.gov
Contact person:
Scott Dobberstein, Mission Director
Sectors:
Food Processing & Safety, Human Rights, Humanitarian Aid & Emergency, Public Administration
Nr. of employees:
201-500
Description
Across more than 50 years of partnership, USAID has contributed to major development gains that improve the lives of the Malian people. For example, we have founded farmer cooperatives and improved irrigation methods to help Mali meet increasing food demands, established a community school system and interactive radio instruction to increase access to education, and expanded health services that led to dramatic reductions in child mortality. We also address humanitarian needs of Malians both in Mali and refugee camps in neighboring countries. After the March 2012 coup d'état, USAID put non-lifesaving programs on hold, however, following peaceful democratic elections and the inauguration of President Ibrahim Boubacar Keïta on September 4, 2013, USAID began working with the Government of Mali to resume foreign assistance more broadly, including education and governance programs, while also adapting continued activities to the new government's priorities.
Fiscal years (FY) 2016-2020 will seek the following goal: "Malians secure a democratic, resilient and prosperous future" through the following four objectives:
Stabilization of Conflict-Affected Areas Reinforced (transition)
Public Trust in Government Improved (governance)
Adaptive Capacity of Vulnerable Communities and Households Improved (resilience)
Socio-Economic Well-Being Advanced (prosperity)
Circumstantial eligible countries
By Tender Sectors and Organization Types
By Grant Sectors and Organization Types