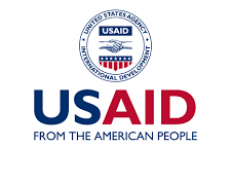 Details
Other offices:
Namibia, Laos, Libya, Barbados, Maldives, Palestine / West Bank & Gaza, Germany, Cote d'Ivoire, USA, Paraguay, Ecuador, Nicaragua, USA, Panama, Guinea, Angola, Sierra Leone, Mongolia, USA, Madagascar, Morocco, Tajikistan, Somalia, Haiti, Armenia, Tunisia, India, Serbia, Belarus, Ukraine, Moldova, Honduras, Cambodia, Colombia, Burundi, Thailand, Kyrgyzstan, Dem. Rep. Congo, Guatemala, Ghana, Dominican Republic, Timor-Leste, Tanzania, Kazakhstan, Lebanon, Myanmar, Jamaica, Bolivia, Peru, Zimbabwe, Nepal, Philippines, USA, Mozambique, Sri Lanka, Azerbaijan, Vietnam, Egypt, Jordan, Yemen, Mali, South Africa, Bosnia and Herzegovina, Malawi, North Macedonia, El Salvador, Indonesia, Niger, Kosovo, Burkina Faso, Israel, USA, Uganda, Rwanda, Albania, Afghanistan, Belgium, Mexico, Ethiopia, Georgia, Liberia, Nigeria, Kenya, Iraq, South Sudan, Senegal, Sudan, Bangladesh, Zambia, Pakistan, Benin
E-mail(s):
turkey@usaid.gov
Sectors:
Social Development, Training
Description
On October 23, 2011, a magnitude 7.2 earthquake struck 10 miles from the city of Van in eastern Turkey, killing at least 601 people, injuring nearly 4,2000 others, and causing significant displacement due to collapsed or damaged buildings, particularly in Van and Erçis cities and surrounding villages, according to the Government of Turkey (GoT). Rain and below-freezing temperatures in the days following the earthquake exacerbated conditions for displaced and other earthquake-affected individuals.
On October 25, 2011, U.S. Ambassador Francis J. Ricciardone Jr. declared a disaster due to the effects of the earthquake. In response, USAID's Office of U.S. Foreign Disaster Assistance (USAID/OFDA) contributed $300,000 for earthquake relief activities and deployed a USAID/OFDA regional advisor to affected areas to assess humanitarian conditions and help coordinate U.S. Government (USG) response efforts.
Circumstantial eligible countries
By Tender Sectors and Organization Types
By Grant Sectors and Organization Types