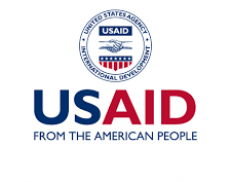 United States Agency for International Development (Bosnia and Herzegovina)
Details
Office:
Bosnia and Herzegovina
Other offices:
Namibia, Laos, Libya, Barbados, Maldives, Palestine / West Bank & Gaza, Germany, Cote d'Ivoire, USA, Paraguay, Ecuador, Nicaragua, USA, Panama, Guinea, Angola, Sierra Leone, Mongolia, USA, Madagascar, Morocco, Tajikistan, Somalia, Haiti, Armenia, Tunisia, India, Serbia, Belarus, Turkey, Ukraine, Moldova, Honduras, Cambodia, Colombia, Burundi, Thailand, Kyrgyzstan, Dem. Rep. Congo, Guatemala, Ghana, Dominican Republic, Timor-Leste, Tanzania, Kazakhstan, Lebanon, Myanmar, Jamaica, Bolivia, Peru, Zimbabwe, Nepal, Philippines, USA, Mozambique, Sri Lanka, Azerbaijan, Vietnam, Egypt, Jordan, Yemen, Mali, South Africa, Malawi, North Macedonia, El Salvador, Indonesia, Niger, Kosovo, Burkina Faso, Israel, USA, Uganda, Rwanda, Albania, Afghanistan, Belgium, Mexico, Ethiopia, Georgia, Liberia, Nigeria, Kenya, Iraq, South Sudan, Senegal, Sudan, Bangladesh, Zambia, Pakistan, Benin
Address:
Robert Frasure Street #1 71000 Sarajevo Bosnia and Herzegovina
E-mail(s):
usaidsarajevo@usaid.gov
Contact person:
Sanela Pasanovic
Sectors:
Macro-Econ. & Public Finance, Public Administration, Social Development
Description
USAID in Bosnia and Herzegovina (BiH) contributes to U.S. Government objectives in the country by helping BiH progress toward a harmonized economy, effective and transparent government institutions with a strong civil society, and a multi-ethnic, tolerant society.
Helping the country to become a more stable country, closer to Euro-Atlantic integration, is USAID's goal. Reaching this objective includes establishing functional state-level institutions, inclusion of minorities in the political process, compliance with the European Convention on Human Rights, GDP growth, increased economic competitiveness, and a clear strategy for EU accession.
USAID's democracy and governance work in BiH focuses on accountable institutions that meet citizens' needs. The Agency's economic growth work focuses on a competitive, market-oriented economy that provides better opportunities for all.
Circumstantial eligible countries
By Tender Sectors and Organization Types
By Grant Sectors and Organization Types