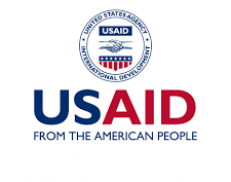 United States Agency for International Development (Dominican Republic)
Details
Office:
Dominican Republic
Other offices:
Namibia, Laos, Libya, Barbados, Maldives, Palestine / West Bank & Gaza, Germany, Cote d'Ivoire, USA, Paraguay, Ecuador, Nicaragua, USA, Panama, Guinea, Angola, Sierra Leone, Mongolia, USA, Madagascar, Morocco, Tajikistan, Somalia, Haiti, Armenia, Tunisia, India, Serbia, Belarus, Turkey, Ukraine, Moldova, Honduras, Cambodia, Colombia, Burundi, Thailand, Kyrgyzstan, Dem. Rep. Congo, Guatemala, Ghana, Timor-Leste, Tanzania, Kazakhstan, Lebanon, Myanmar, Jamaica, Bolivia, Peru, Zimbabwe, Nepal, Philippines, USA, Mozambique, Sri Lanka, Azerbaijan, Vietnam, Egypt, Jordan, Yemen, Mali, South Africa, Bosnia and Herzegovina, Malawi, North Macedonia, El Salvador, Indonesia, Niger, Kosovo, Burkina Faso, Israel, USA, Uganda, Rwanda, Albania, Afghanistan, Belgium, Mexico, Ethiopia, Georgia, Liberia, Nigeria, Kenya, Iraq, South Sudan, Senegal, Sudan, Bangladesh, Zambia, Pakistan, Benin
Address:
Avenida República de Colombia #57 Altos de Arroyo Hondo Santo Domingo Dominican Republic
E-mail(s):
drinfo@usaid.gov
Contact person:
Arthur W. Brown, Mission Director
Sectors:
Health, Human Rights, Social Development
Description
The Dominican Republic is the Caribbean's largest economy, with an estimated 2014 gross domestic product (GDP) of $64.14 billion. Despite being a middle income country, more than 40 percent of Dominicans live in poverty, with the wealthiest 10 percent of the population accounting for more than 40 percent of the country's income.
Circumstantial eligible countries