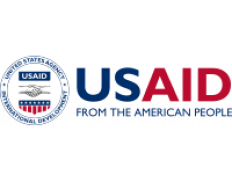 Details
Other offices:
Namibia, Laos, Libya, Barbados, Maldives, Palestine / West Bank & Gaza, Germany, Cote d'Ivoire, USA, Paraguay, Ecuador, Nicaragua, USA, Panama, Guinea, Angola, Sierra Leone, Mongolia, USA, Madagascar, Morocco, Tajikistan, Somalia, Haiti, Armenia, Tunisia, India, Serbia, Belarus, Turkey, Ukraine, Moldova, Honduras, Cambodia, Colombia, Burundi, Thailand, Kyrgyzstan, Dem. Rep. Congo, Guatemala, Ghana, Dominican Republic, Timor-Leste, Tanzania, Kazakhstan, Lebanon, Myanmar, Jamaica, Bolivia, Peru, Zimbabwe, Nepal, Philippines, USA, Mozambique, Sri Lanka, Azerbaijan, Vietnam, Egypt, Jordan, Yemen, Mali, South Africa, Bosnia and Herzegovina, Malawi, North Macedonia, El Salvador, Indonesia, Niger, Kosovo, Burkina Faso, Israel, USA, Uganda, Rwanda, Albania, Afghanistan, Belgium, Ethiopia, Georgia, Liberia, Nigeria, Kenya, Iraq, South Sudan, Senegal, Sudan, Bangladesh, Zambia, Pakistan, Benin
Address:
American Embassy Paseo de la Reforma 305, Cuauhtemoc Mexico City Distrito Federal Mexico
E-mail(s):
usaidmexico@usaid.gov
Contact person:
Sean Jones, Mission Director
Sectors:
Conflict, Democratization, Education, Food Security, Gender, Health, Human Rights, Humanitarian Aid & Emergency, Poverty Reduction, Water & Sanitation
Description
USAID leads international development and humanitarian efforts to save lives, reduce poverty, strengthen democratic governance and help people progress beyond assistance.
The United States and Mexico have strong social, cultural and economic ties; common security concerns; and a shared border. Mexico, as an upper middle income country with a high level of institutional capacity, is also a strong development partner for the United States.
While Mexico is a modern democracy with a thriving economy, challenges related to crime and violence, rule of law, human rights, climate change, economic competitiveness, and workforce development remain. To address these challenges, USAID works with a broad array of public, private and non-governmental partners to support Mexican initiatives and priorities.
USAID is the world's premier international development agency and a catalytic actor driving development results. USAID's work advances U.S. national security and economic prosperity, demonstrates American generosity, and promotes a path to recipient self-reliance and resilience. The purpose of foreign aid should be ending the need for its existence, and we provide development assistance to help partner countries on their own development journey to self-reliance – looking at ways to help lift lives, build communities, and establish self-sufficiency.
Our efforts are both from and for the American people.
USAID demonstrates America's good will around the world; increases global stability by addressing the root causes of violence; opens new markets and generates opportunity for trade; creates innovative solutions for once unsolvable development challenges; saves lives; and advances democracy, governance, and peace.

Circumstantial eligible countries
By Tender Sectors and Organization Types
By Grant Sectors and Organization Types