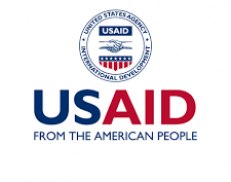 United States Agency for International Development (Kazakhstan)
Details
Other offices:
Namibia, Laos, Libya, Barbados, Maldives, Palestine / West Bank & Gaza, Germany, Cote d'Ivoire, USA, Paraguay, Ecuador, Nicaragua, USA, Panama, Guinea, Angola, Sierra Leone, Mongolia, USA, Madagascar, Morocco, Tajikistan, Somalia, Haiti, Armenia, Tunisia, India, Serbia, Belarus, Turkey, Ukraine, Moldova, Honduras, Cambodia, Colombia, Burundi, Thailand, Kyrgyzstan, Dem. Rep. Congo, Guatemala, Ghana, Dominican Republic, Timor-Leste, Tanzania, Lebanon, Myanmar, Jamaica, Bolivia, Peru, Zimbabwe, Nepal, Philippines, USA, Mozambique, Sri Lanka, Azerbaijan, Vietnam, Egypt, Jordan, Yemen, Mali, South Africa, Bosnia and Herzegovina, Malawi, North Macedonia, El Salvador, Indonesia, Niger, Kosovo, Burkina Faso, Israel, USA, Uganda, Rwanda, Albania, Afghanistan, Belgium, Mexico, Ethiopia, Georgia, Liberia, Nigeria, Kenya, Iraq, South Sudan, Senegal, Sudan, Bangladesh, Zambia, Pakistan, Benin
Address:
USAID/Central Asia 3 Rakhymzhan Koshkarvayev, Astana Kazakhstan
E-mail(s):
abaioralova@usaid.gov
Contact person:
Aliya Baioralova, Acquisition Specialist
Sectors:
Energy, Macro-Econ. & Public Finance, Water & Sanitation
Nr. of employees:
201-500
Description
Kazakhstan has enjoyed steady economic growth since independence in1991 but continues to face development challenges. The United States partners with Kazakhstan to support its emergence as a regional leader able to contribute to peace and prosperity in Central Asia and beyond.
To enhance security and prosperity, USAID partners with Kazakhstan's government, private sector and people on combatting infectious diseases, fostering inclusive governance institutions that respond to citizens' needs, expanding diverse and competitive trade, and promoting regional cooperation on shared energy and water resources. As part of the USAID Mission to Central Asia, USAID in Kazakhstan advances the U.S. Government's New Silk Road initiative, which increases connections between Central and South Asia — including Afghanistan — to foster greater stability and prosperity across the region.
Circumstantial eligible countries
By Tender Sectors and Organization Types
By Grant Sectors and Organization Types