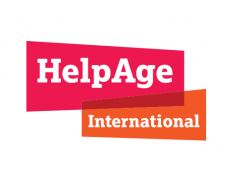 Member
HelpAge International Ethiopia
Member
Details
Legal residence:
Ethiopia
Funding agencies:
Other, UNHCR
Sectors:
Advocacy, Health, Human Rights, Humanitarian Aid & Emergency, Social Development
Other offices:
USA, Pakistan, Bangladesh, Moldova, Vietnam, Myanmar, China, Cambodia, South Africa, Tanzania, Mozambique, Kenya, Thailand, Germany, UK
About
HelpAge International helps older people claim their rights, challenge discrimination and overcome poverty, so that they can lead dignified, secure, active and healthy lives. Our work is strengthened through our global network of like-minded organisations – the only one of its kind in the world. Our work in Ethiopia: securing reliable incomes, improving health in older age, helpoing older people cope with drought.