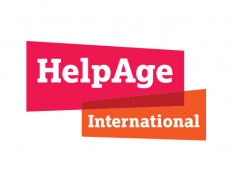 Member
HelpAge International Southern Africa
Member
Details
Legal residence:
South Africa
Sectors:
Advocacy, Civil Society & NGOs, Health, Human Rights, Humanitarian Aid & Emergency
About
HelpAge International helps older people claim their rights, challenge discrimination and overcome poverty, so that they can lead dignified, secure, active and healthy lives. Our work is strengthened through our global network of like-minded organisations – the only one of its kind in the world.
We work with older people in Durban to improve their access to information on HIV and AIDS. For example we train traditional healers in HIV prevention methods which they can pass on to their older clients.