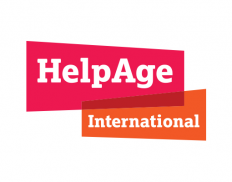 Member
Details
Sectors:
Advocacy, Civil Society & NGOs, Health, Human Rights, Humanitarian Aid & Emergency, Poverty Reduction
Other offices:
USA, Pakistan, Bangladesh, Moldova, Vietnam, Myanmar, Cambodia, South Africa, Tanzania, Mozambique, Kenya, Ethiopia, Thailand, Germany, UK
About
HelpAge International helps older people claim their rights, challenge discrimination and overcome poverty, so that they can lead dignified, secure, active and healthy lives. Our work is strengthened through our global network of like-minded organisations – the only one of its kind in the world.
We have been working with partners in China since 2003 to improve older people's financial security, healthcare and social participation.Our work in Shaanxi and Sichuan provinces aims to tackle the poverty, health and care issues that older people often face.We also strengthen older people's associations in rural Shaanxi and urban Sichuan toreduce older people's isolation and build community networks.We have provided knowledge and good practice from older people's associations to relevant authorities so they can set up better health services in communities. This includes expanding associations on ageing and encouraging volunteering among older people.We have provided small loans to 380 older people in rural villages in Shaanxi through community-based organisations.
We have worked alongside 40 older people's associations to promote healthy ageing and have established community-based home care for over 565 vulnerable and isolated older people in Shaanxi province and Sichuan province.In partnership with the Shaanxi Provincial Committee on Ageing, we will continue to support the agricultural livelihoods, health awareness and home care for older people and their families in poor villages in western China.