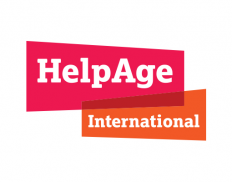 Member
HelpAge International Myanmar
Member
Details
Funding agencies:
ADB, Other
Sectors:
Advocacy, Civil Society & NGOs, Health, Human Rights, Humanitarian Aid & Emergency
Other offices:
USA, Pakistan, Bangladesh, Moldova, Vietnam, China, Cambodia, South Africa, Tanzania, Mozambique, Kenya, Ethiopia, Thailand, Germany, UK
About
HelpAge International helps older people claim their rights, challenge discrimination and overcome poverty, so that they can lead dignified, secure, active and healthy lives. Our work is strengthened through our global network of like-minded organisations – the only one of its kind in the world.
We have developed more than 130 older people's self-help groups across Myanmar. They help build stronger communities where older women and men can better access pensions and healthcare, work together on development plans that prioritise what they need most, and are empowered to advocate for their rights from the local to the regional levels.
At the community level, we encourage older people to campaign for better connections between rural health centres and the health departments at township level. This will help older women and men access healthcare and treatment when they need it, as well as give them the opportunity to receive education about diseases, good nutrition practices, self-care and hygiene.