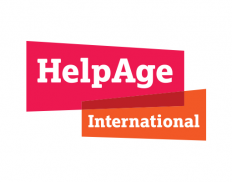 Member
Details
Legal residence:
Cambodia
Sectors:
Advocacy, Agriculture, Civil Society & NGOs, Health, Human Rights, Humanitarian Aid & Emergency, Social Development
Other offices:
USA, Pakistan, Bangladesh, Moldova, Vietnam, Myanmar, China, South Africa, Tanzania, Mozambique, Kenya, Ethiopia, Thailand, Germany, UK
About
HelpAge Cambodia's mission is to work for and with marginalized older people to echo and voice their concerns and needs for rights to healthcare, social services and economic and physical security, and to promote older people's active contribution and equal participation in society.
We have worked in Cambodia since 1992 and now focus our efforts on 120 rural villages in Battambang and Banteay Meanchey provinces, where we:
- Support village-based older people's associations - groups that foster social bonds and help older people to look after and empower each other.
- Offer an effective and sustainable model for providing care at home for the most vulnerable older people.
- Help older people become financially independent through income-generating activities such as agriculture training, training in pesticide-free farming methods and the provision of agriculture tools, quality seeds and cash grants.