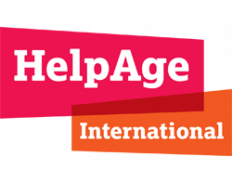 Member
HelpAge International Mozambique
Member
Details
Legal residence:
Mozambique
Sectors:
Advocacy, Civil Society & NGOs, Health, Human Rights, Humanitarian Aid & Emergency
About
HelpAge International helps older people claim their rights, challenge discrimination and overcome poverty, so that they can lead dignified, secure, active and healthy lives. Our work is strengthened through our global network of like-minded organisations – the only one of its kind in the world.
We have worked in Mozambique since 1988, partnering with local organisations and the Government to improve older people's access to healthcare, social and financial security and protect them from injustice and abuse.
We work to facilitate access to health services for older people, reduce the impact of HIV and AIDS, ensure secure income for older people, promote the rights of older people and ensure older people's needs are met in emergency relief efforts.