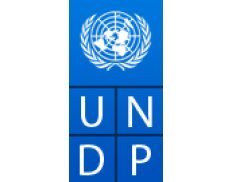 United Nations Development Programme (Serbia)
Details
Other offices:
Curaçao, Singapore, Singapore, Czech Republic, USA, Lithuania, Poland, Solomon Islands, Norway, Bahamas, Antigua and Barbuda, Turkey, Spain, Sweden, Bulgaria, Seychelles, Hungary, Switzerland, Latvia, Dominica, Commonwealth of, Japan, Italy, South Korea, USA, Zimbabwe, Zambia, Yemen, Venezuela, Uruguay, UAE, Uganda, Trinidad and Tobago, Togo, Timor-Leste, Tanzania, Syria, Suriname, South Sudan, Sierra Leone, Saudi Arabia, Sao Tome and Principe, Samoa, Russia, Peru, Paraguay, Papua New Guinea, Fiji, Nigeria, Niger, Mauritius, Nicaragua, Namibia, Mozambique, Mongolia, Mauritania, Mali, Maldives, Malaysia, Malawi, Madagascar, Libya, Liberia, Lesotho, Lebanon, Laos, Kyrgyzstan, Kuwait, Kosovo, Kazakhstan, Jamaica, Iran, India, Honduras, Haiti, Guyana, Guinea-Bissau, Guatemala, Ghana, Gambia, Gabon, Eritrea, El Salvador, Egypt, Ecuador, Dominican Republic, Djibouti, North Korea, Cyprus, Cuba, Cote d'Ivoire, Costa Rica, Congo, Dem. Rep. Congo, Comoros, Colombia, China, Chile, Chad, Central African Republic, Cape Verde, Cameroon, Burundi, Burkina Faso, Botswana, Bolivia, Bhutan, Benin, Belarus, Barbados, Bahrain, Azerbaijan, Armenia, Argentina, Angola, Algeria, Albania, Guinea, Iraq, Myanmar, South Africa, Ethiopia, Rwanda, Pakistan, Philippines, Nepal, Equatorial Guinea, Sri Lanka, Denmark, Turkmenistan, Mexico, Moldova, Panama, Brazil, Denmark, Kenya, Belgium, Bangladesh, Cambodia, North Macedonia, Georgia, Senegal, Eswatini (Swaziland), Croatia, Somalia, Bosnia and Herzegovina, Palestine / West Bank & Gaza, Indonesia, Romania, Tunisia, Ukraine, Uzbekistan, Tajikistan, Morocco, Montenegro, Jordan, Thailand, Slovakia, Turkey, Belize, Vietnam, Thailand, Afghanistan, Sudan
Address:
Bulevar Zorana Đinđića 64, 11070 Belgrade
E-mail(s):
registry.rs@undp.org
Contact person:
Ms. Karla Robin Hershey Resident Representative
Sectors:
Energy, Environment & NRM, Gender, Poverty Reduction
Description
UNDP is the UN's global development network, an organization advocating for change and connecting countries to knowledge, experience and resources to help people build a better life. We are on the ground in some 170 countries and territories, working with them on their own solutions to global and national development challenges. As they develop local capacity, they draw on the peoplea of UNDP and our wide range of partners.

UNDP's work in Serbia is guided by its Country Programme Document (2016-2020), and the UN-Serbia Development Partnership Framework for 2016-2020, which is in line with the priorities of the Government of Serbia. UNDP assists Serbia to meet its international obligations and requirements for the European Union accession.
UNDP works in partnership with the Government of Serbia, development partners, UN agencies, civil society and local communities to help identify local solutions to meet national and global development challenges. With our expertise we contribute to the development of Serbia by providing support in four key focus areas:
· Inclusive and sustainable growth;
· Building and strengthening of accountable and representative governance institutions serving people;
· Low-carbon and climate-resilient development; and
· Gender Equality and lives free of violence;
Circumstantial eligible countries
By Tender Sectors and Organization Types
By Grant Sectors and Organization Types