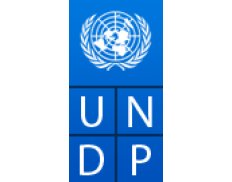 United Nations Development Programme (Bosnia and Herzegovina)
Details
Office:
Bosnia and Herzegovina
Other offices:
Curaçao, Singapore, Singapore, Czech Republic, USA, Lithuania, Poland, Solomon Islands, Norway, Bahamas, Antigua and Barbuda, Turkey, Spain, Sweden, Bulgaria, Seychelles, Hungary, Switzerland, Latvia, Dominica, Commonwealth of, Japan, Italy, South Korea, USA, Zimbabwe, Zambia, Yemen, Venezuela, Uruguay, UAE, Uganda, Trinidad and Tobago, Togo, Timor-Leste, Tanzania, Syria, Suriname, South Sudan, Sierra Leone, Saudi Arabia, Sao Tome and Principe, Samoa, Russia, Peru, Paraguay, Papua New Guinea, Fiji, Nigeria, Niger, Mauritius, Nicaragua, Namibia, Mozambique, Mongolia, Mauritania, Mali, Maldives, Malaysia, Malawi, Madagascar, Libya, Liberia, Lesotho, Lebanon, Laos, Kyrgyzstan, Kuwait, Kosovo, Kazakhstan, Jamaica, Iran, India, Honduras, Haiti, Guyana, Guinea-Bissau, Guatemala, Ghana, Gambia, Gabon, Eritrea, El Salvador, Egypt, Ecuador, Dominican Republic, Djibouti, North Korea, Cyprus, Cuba, Cote d'Ivoire, Costa Rica, Congo, Dem. Rep. Congo, Comoros, Colombia, China, Chile, Chad, Central African Republic, Cape Verde, Cameroon, Burundi, Burkina Faso, Botswana, Bolivia, Bhutan, Benin, Belarus, Barbados, Bahrain, Azerbaijan, Armenia, Argentina, Angola, Algeria, Albania, Guinea, Iraq, Myanmar, South Africa, Serbia, Ethiopia, Rwanda, Pakistan, Philippines, Nepal, Equatorial Guinea, Sri Lanka, Denmark, Turkmenistan, Mexico, Moldova, Panama, Brazil, Denmark, Kenya, Belgium, Bangladesh, Cambodia, North Macedonia, Georgia, Senegal, Eswatini (Swaziland), Croatia, Somalia, Palestine / West Bank & Gaza, Indonesia, Romania, Tunisia, Ukraine, Uzbekistan, Tajikistan, Morocco, Montenegro, Jordan, Thailand, Slovakia, Turkey, Belize, Vietnam, Thailand, Afghanistan, Sudan
Address:
Zmaja od Bosne b.b. 71000 Sarajevo
E-mail(s):
registry.ba@undp.org
Contact person:
Jadranka Dakic Kulenovic - Executive Associate
Awards in:
Bosnia and Herzegovina
Sectors:
Poverty Reduction
Description
The United Nations Development Programme in BiH, with the support of UNDP's global network, has been helping the country to attract and use international assistance since 1996. Our main goals are the reconstruction of the country following the conflict, supporting and building national capacity in key sectors, advancing human development and helping to shift the focus of development planning from post-war recovery to long-term strategic development.

The work of the UN Country Team (UNCT) in BiH – and thereby the work of the UNDP – is guided by a mid-term strategic United Nations Development Assistance Framework (UNDAF). The current UNDAF for BiH covers the period 2010-2014 and was signed with the Council of Ministers of Bosnia and Herzegovina in March 2009. It recognises the aspirations of Bosnia and Herzegovina to become a member of the European Union as the overarching BiH priority and focuses on four priority areas of assistance: rural and regional development, social inclusion and democratic governance, justice and security, and energy and environment.
Circumstantial eligible countries
By Tender Sectors and Organization Types
Office:
Palestine / West Bank & Gaza
By Grant Sectors and Organization Types